Belgian Milk Chocolate Almonds
Fresh whole almonds are enrobed in pure creamy milk to make a crunchy and delectably sweet treat that will have chocolate lovers reaching new levels of nuttiness. Did you know that February 25 is National Chocolate day? Alright, it's a pretty silly holiday, but you have to agree that even if the day doesn't merit a parade, it definitely merits an increased consumption of chocolate-covered-something began to be widely consumed in the Western world in the 17th century, while chocolate covered fruit, nuts, and pretzels became popular two centuries later. There you go, Our chocolate covered almonds are almost as famous as Justin Bieber. Or something. Well, at least they'll be a famous addition to your next cocktail party or girl's night snuggled around the TV.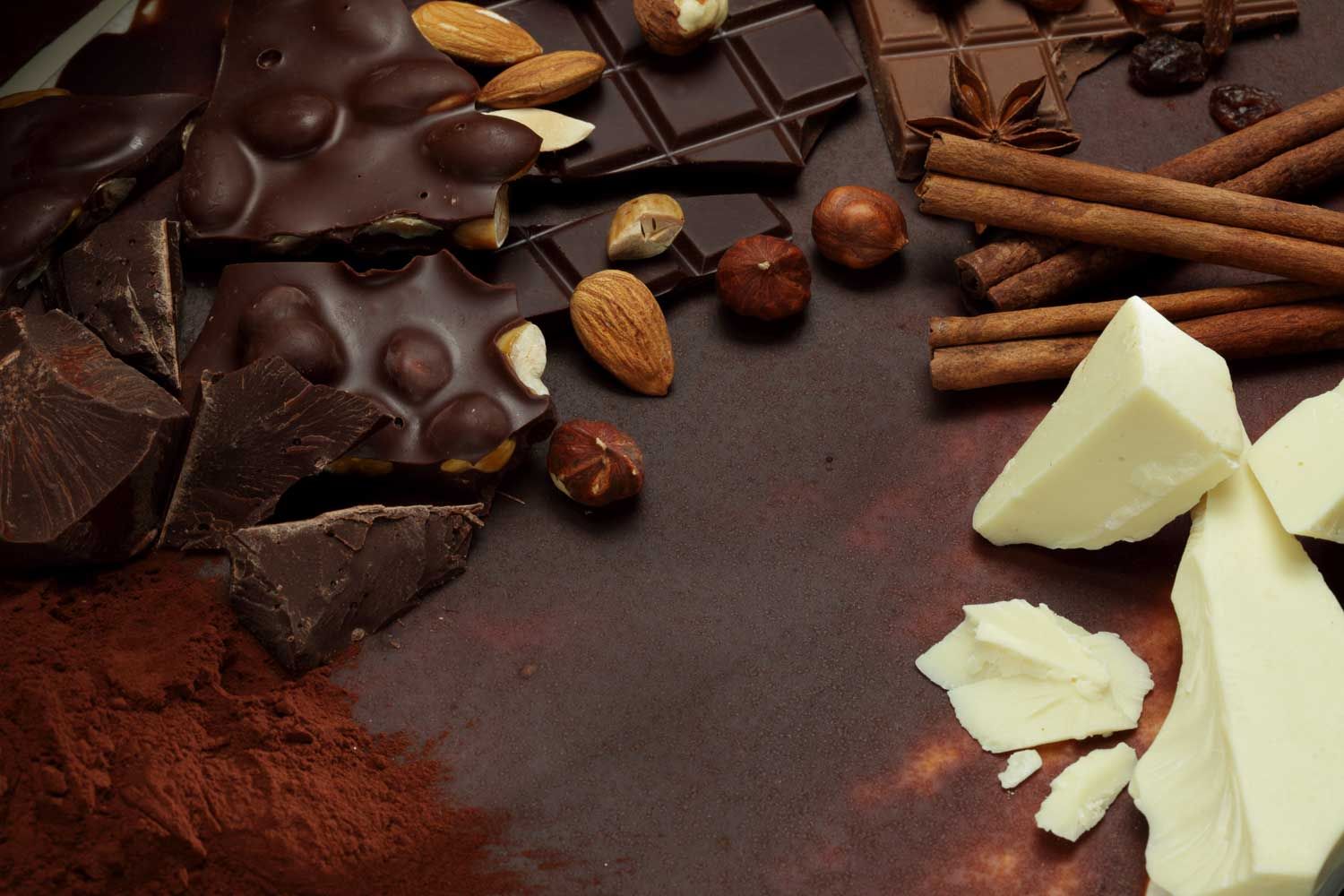 Belgian Milk Chocolate
Belgian milk chocolate and Australian grown and roasted almonds -  A story that begins far from our Sydney based chocolaterie. A brand loved by chefs, bakers and chocolatiers provides us with Belgian Milk Chocolate for you to enjoy. What makes Callebaut Chocolate so special?  With beans grown and harvested in the West Coast of Africa, Callebaut uses a fine selection process to ensure only the purest of cocoa beans are used in their chocolates. These beans are then processed in Callebaut's chocolate manufacturing plant in Belgium. 
A recipe started in 1911 by Octaaf Callebaut, this fine Belgian chocolate has been enjoyed for generations, and we are proud to use this milk couverture in our Milk Chocolate Blueberries.  Based in our Sydney Chocolaterie and lead by our team of artisan Chocolatiers, our handmade chocolates are crafted right at home, complete with a promise of exceptional quality. 
Whole Australian Almonds
Locally grown Australian almonds take centre stage in this gourmet chocolate covered offering. Thoughtfully handmade by our expert chocolatiers, our Belgian Milk Chocolate Almonds feature freshly toasted Australian almonds generously wrapped in rich and velvety artisan milk chocolate.
Carrying approximately 37% of the daily recommended intake of vitamin E, 8% of calcium and 6% of iron, almonds are an excellent source of micronutrients. They're also a good source of fibre and protein, packing a whopping 42% of protein per 100g. 
Historians have traced the origins of these naturally nutritious nuts as far back as ancient times, receiving brief shoutouts in the Bible as well as appearing in various archaeological collections linked to ancient Egypt's King Tutankhamen. Almonds were, in fact, so highly valued that they were a prized ingredient in breads served to the pharaohs.
A  little history...
Apparently, almonds aren't the only royal favourites. When Linnaeus named the tree Theobroma cacao, literally meaning "cacao, food of the gods", he wasn't far off. The Mayans honoured a cacao god while the Aztecs used cacao as currency and served it as libations to the privileged. When the Spaniards finally introduced cacao to Europe, only the rich could afford to use it as a tonic, with  'chocoatl' consumption eventually becoming a fashionable morning ritual in the Spanish royal court.
Morning, evening, monarch or not, treat yourself like royalty with our gourmet Belgian Milk Chocolate Almonds – premium Australian almonds delectably drenched in luscious milk chocolate.

Specifications
Size

150g Bag

or

800g

or

Bulk 5kg Box

Colour

Brown

Brand

Candy Bar Sydney

Flavour

Chocolate
Your Dynamic Snippet will be displayed here... This message is displayed because you did not provided both a filter and a template to use.