Allen's Fantales Lollies Bulk 1kg
Allen's Fantales Lollies Bulk 1kg
---
Allen's Fantales Lollies are a delicious chewy caramel wrapped lolly covered in milk chocolate. Each individually wrapped lolly will not only treat you with a piece of fudge caramel, but also a slice of entertaining trivia! Pick a wrapper and test your family and friends with the celebrity trivia. Which famous celebrity will you guess next? Will it be Hugh Jackman, Russell Crowe, or Tina Turner?
Colour: Yellow
Flavour: Caramel & Milk Chocolate
Size: 1kg
---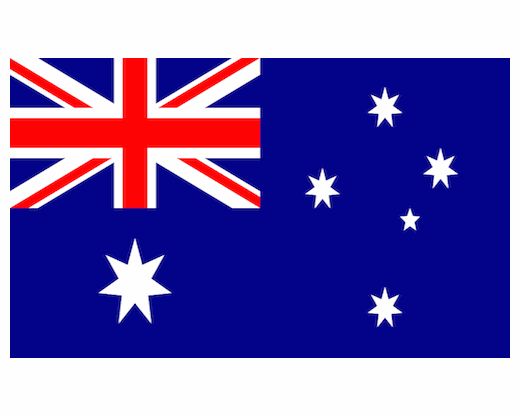 Australian Made Lolles
Allen's Lollies are made in Australia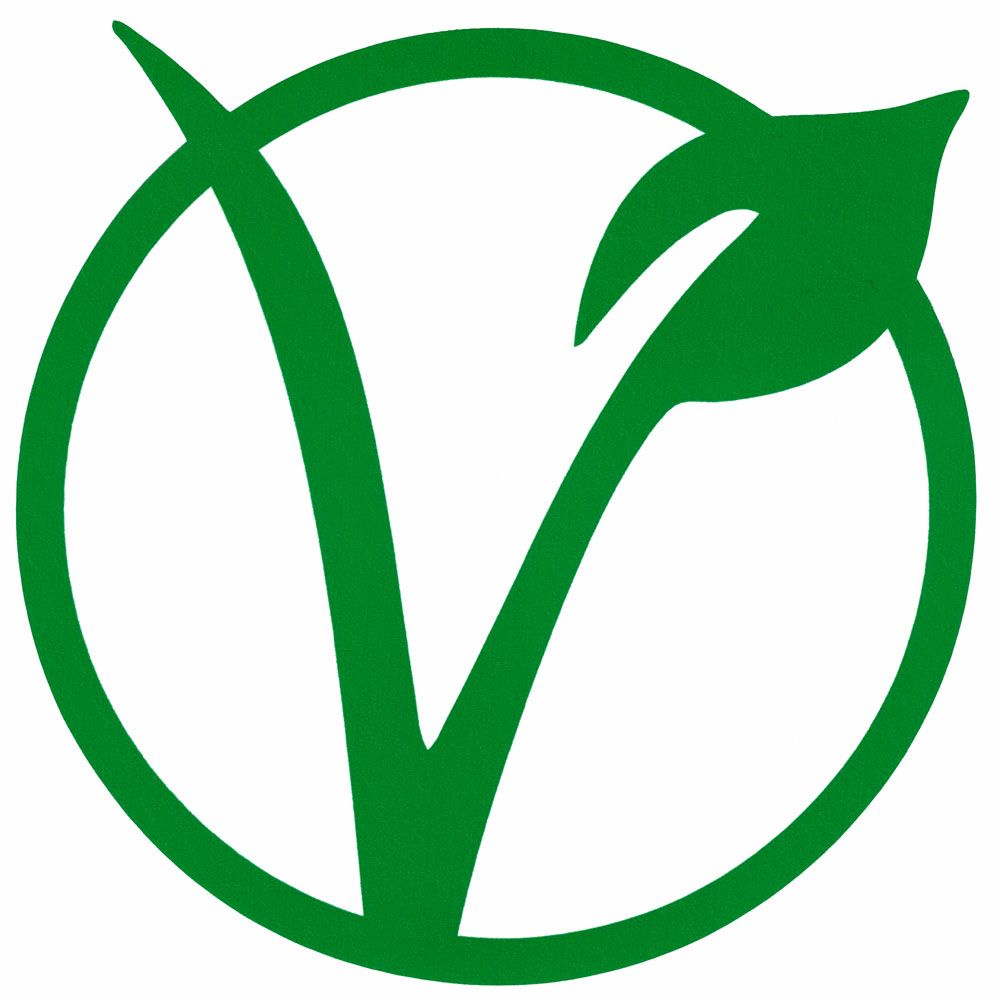 Vegetarian Lollies
Allen's Fantales Lollies are a great tasting vegetarian lolly.
Bulk Allen's Lollies
Fancy more than 1 bag? Allen's Lollies come in a bulk box of 6 bags.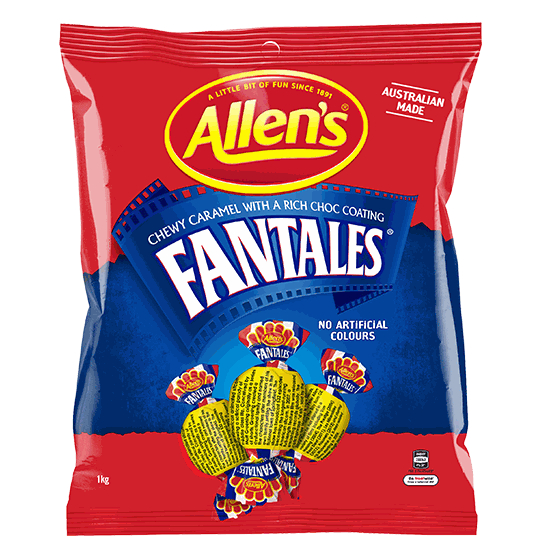 Allen's Fantales Lollies
A lolly that makes you smarter? Yes please! These chewy caramel squares are covered in milk chocolate, individually wrapped in the quintessential wrappers featuring popular trivia questions about Australian and international celebrities. 
They've been around since 1940. These days, Allen's Fantales cover all range of movie-based trivia, from Nicole Kidman and Hugh Jackman to High School Music and Grease. So all that's required to hone your skills for the next trivia night at the local RSL club is a Bulk 1kg Bag of Allen's Fantales and a couple of friends. Fantales are not for eating alone, because you've got no-one to play "Who am I?" with.
 Feel free to test us here as the Candy Bar Sydney - we know all the answers! If trivia fun isn't quite enough for your long car journey, try this: have a competition to see if you can rip the Fantale wrapper into the longest thin strip. The winner gets another Fantale, the loser ... gets another Fantale. Win-Win!

Allen's Lollies - An Australian Favourite
'
Looking for delicious candy bar lollies? Allen's lollies are so popular all your friends will raid the buffet in no time! Decorate your dessert table and candy buffet with all your favourite lollies, from Allen's Racing Cars, fruity Allen's Snakes Alive and Allen's Red Frogs Lollies.
We are one of Australia's largest suppliers of Allen's confectionery, so what are you waiting for? Dig in!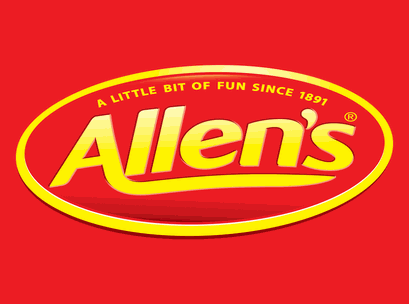 INGREDIENTS
Glucose syrup (wheat or corn), cane sugar, thickener (dextrin roasted starch, acid treated starch or starch acetate) (wheat), gelatine, food acid (citric), flavours, colours (carminic acid, paprika oleoresin, copper chlorophyllin, turmeric, black carrot)

SERVING
Serving size: 20g (Approx 4 pieces)
50 servings per pack
Specifications for Allen's Fantales Lollies Bulk 1kg
Size

1kg Bag

or

Bulk Box 6 Units

Colour

Multi Coloured

Flavour

Chocolate

Country of Origin

Australia