Allen's Party Mix Lollies 1.3kg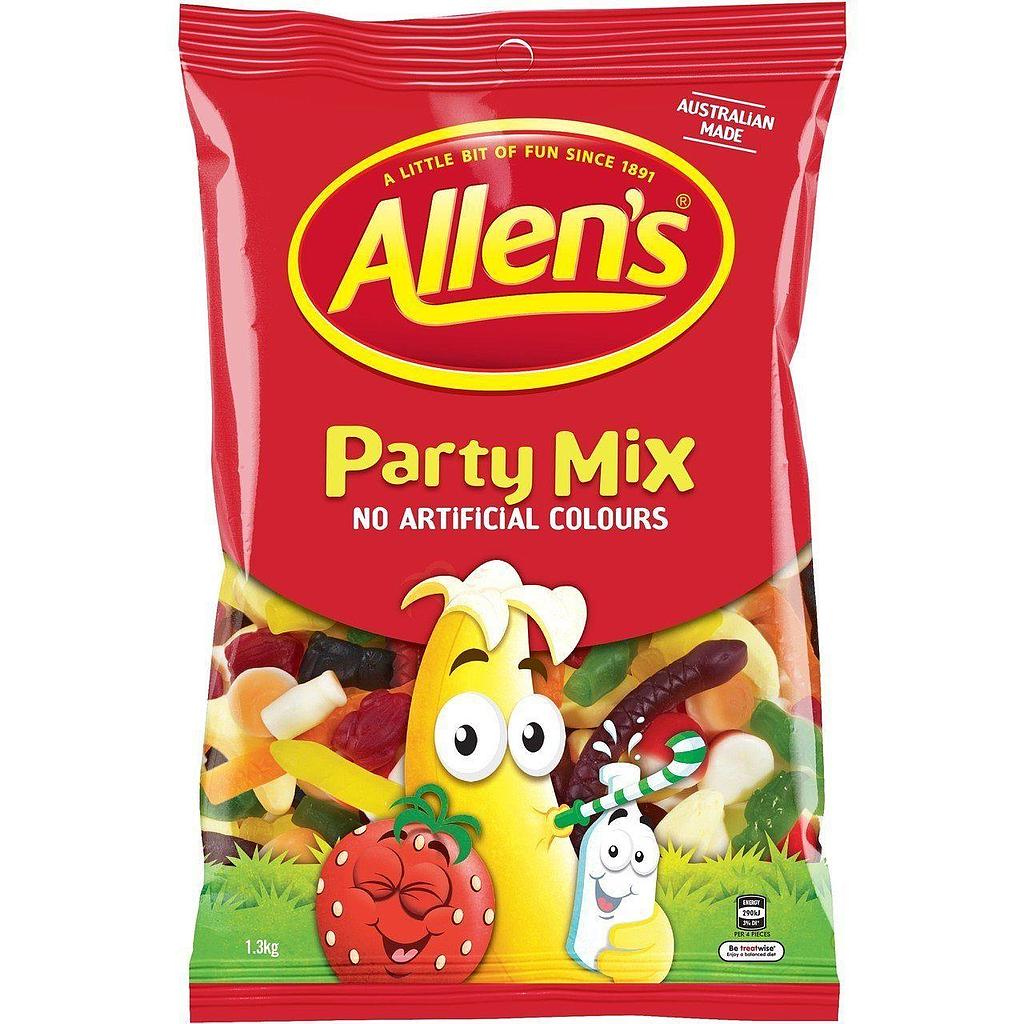 Allen's Party Mix Lollies 1.3kg
All the lollies you know and love from your childhood are bursting to get out of the bag and into the party. These party mix lollies are a favourite for everyone to enjoy.
Each bag contain bananas, peaches and cream, milk bottles, strawberries and cream, black cats, red frogs, jelly babies and snakes.
Colour: Multicoloured
Flavour: Mixed
Size: 1kg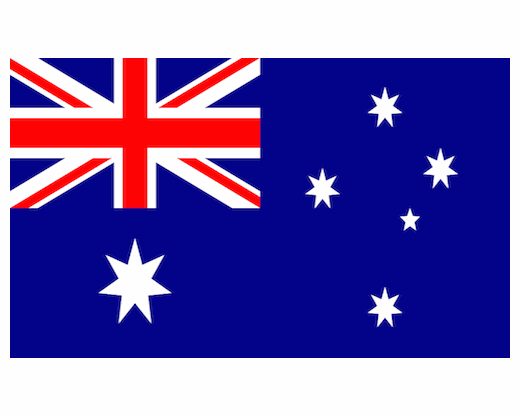 Australian Made
Allen's Lollies are made in Australia

Bulk Allen's Lollies
Fancy more than 1 bag? Allen's Party Mix Lollies come in a bulk box of 6 bags.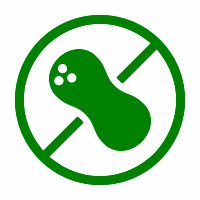 Nut Free
Allen's Party Mix Lollies are nut Free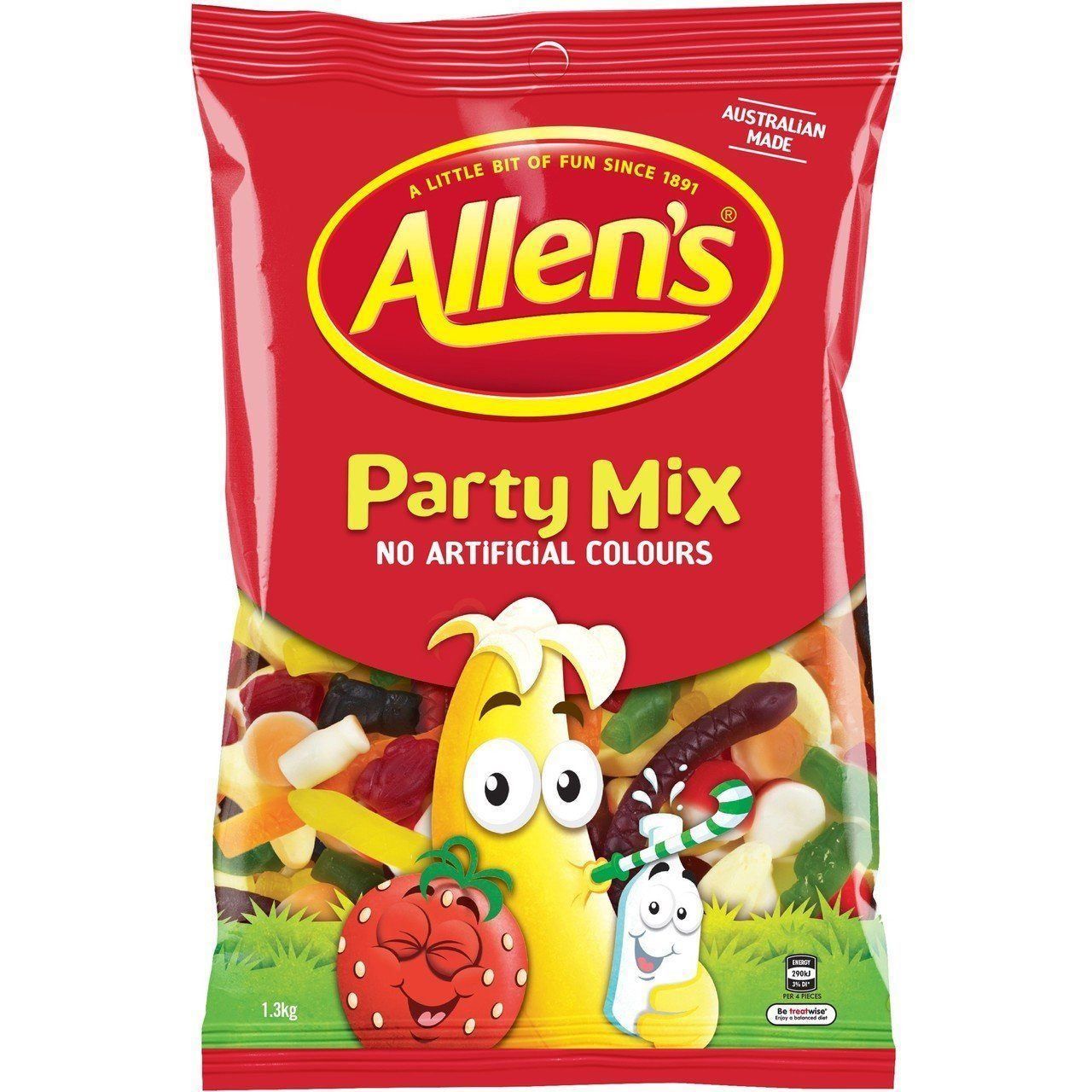 Allen's Party Mix Lollies
Opening a 1.3 kg Allen's Party Mix is like a never-ending jack-in.the-box of surprises. So many colourful and charismatic lollies to toss about and chomp on.
The bananas need no introduction: they are cheery perfection in a creamy yellow bite-sized piece. Strawberries and cream were always a winner with their juicy red strawberry centres and creamy base - they'll be the first to disappear. 
Their distant cousin, the Peaches and Cream, can certainly hold its own, however, and has recently gone solo due to popular demand.  
Then there's the humble milk bottle. What it lacks in colour it makes up for in chewy, creamy consistency. Try mixing one with a couple of raspberries - oh my! 
Cheeky red frogs frolic with slithering snakes and try to escape the paws of the mischievous black cats stalking through the collection. It's wonderful, gummy chaos in there and it all belongs on the party table.

Allen's Lollies - A National Treasure
.Allen's Racing Cars, Candy Bananas, Fantales lollies and the list goes on. Allen's have been creating delicious lollies for generations.
We're proud to stock this legendary Aussie company and to be one of Australia's biggest suppliers of the bulk Allen's lollies range.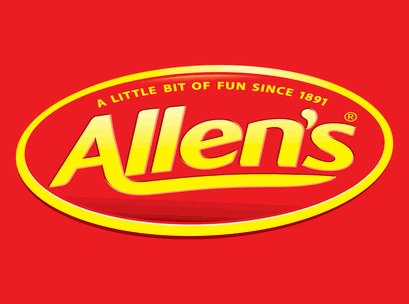 Bulk Party Mix Lollies
Party Mix, the ultimate party lolly, so make sure you have plenty to go around. Our party mix Lollies are available in a bulk box of 6 bags, giving you over 7kg of fruity goodness. 
Whether you're planning an extravagant party bonanza or need some lollies for the office, an Allen's bulk box is the way to go
Candy Bar Sydney is an official distributor for the Allen's Range, ensuring you receive the lowest prices on our bulk boxes.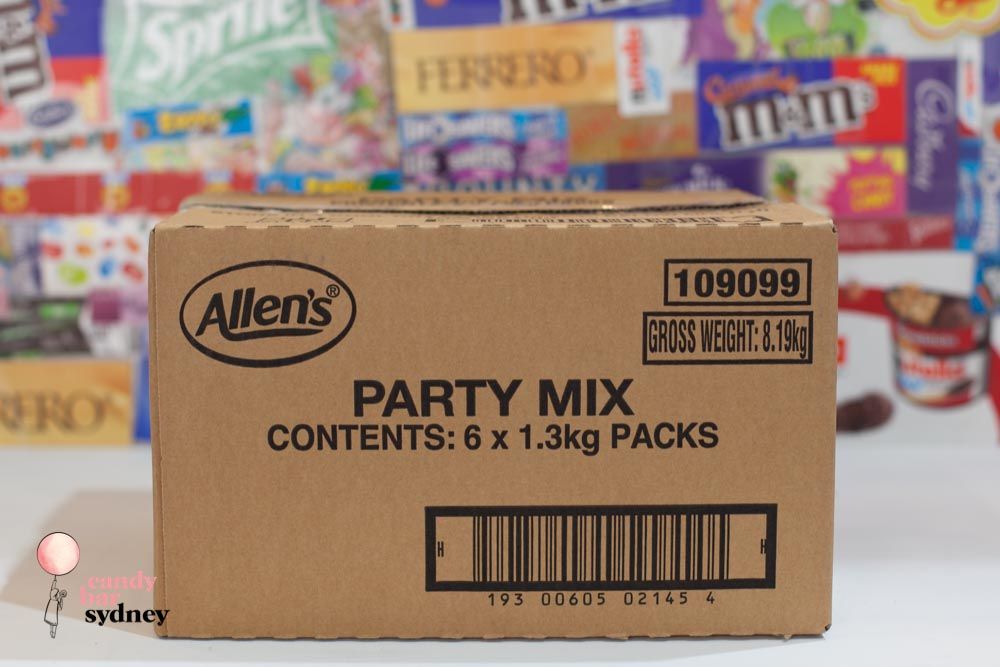 INGREDIENTS
Glucose Syrup (Wheat Or Corn), Cane Sugar, Thickener (Dextrin Roasted Starch, Acid Treated Starch Or Starch Acetate)(Wheat), Gelatine, Food Acids (Citric, Lactic), Invert Syrup, Flavours, Colours (Carminic Acid, Turmeric, Vegetable Carbon, Paprika Oleoresin, Copper Chlorophyllin, Black Carrot). Contains Wheat. May Contain Milk.

SERVING
Servings per pack: 65
Serving size: 20g (Approx 4 pieces)
Specifications
Size

1.3kg Bag

or

Bulk Box - 6 Bags

Colour

Multi Coloured

Brand

Allens Lollies - Australian lollies

Flavour

Mixed

Country of Origin

Australia
Your Dynamic Snippet will be displayed here... This message is displayed because you did not provided both a filter and a template to use.