Allen's Snakes Alive 1.3kg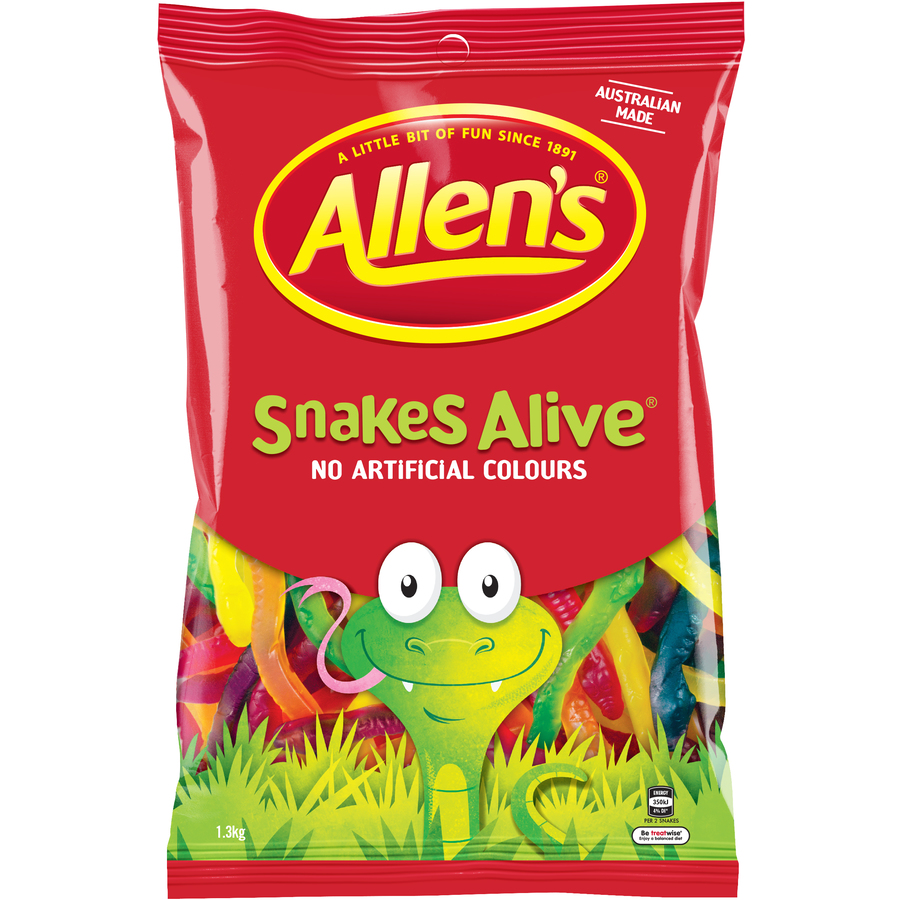 Allen's Snakes Alive 1.3kg
---
Allen's Snakes Alive are everyone's favourite type of snake! These juicy little creatures come in a variety of natural colours, soft chewy textures and delicious fruity flavours. Choose your favourite from zesty lemon, sweet strawberry, juicy blackberry, tangy pineapple and apricot. Or why not create a burst of flavours by tying your two favourites together and creating a flavour explosion
Colour: Multicoloured
Flavour: Lemon, strawberry, blackberry, pineapple and apricot.
Weight: 1.3kg
---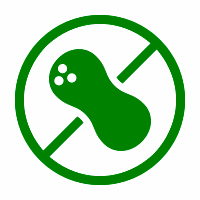 Nut Free
Allen's Snakes lollies are nut free.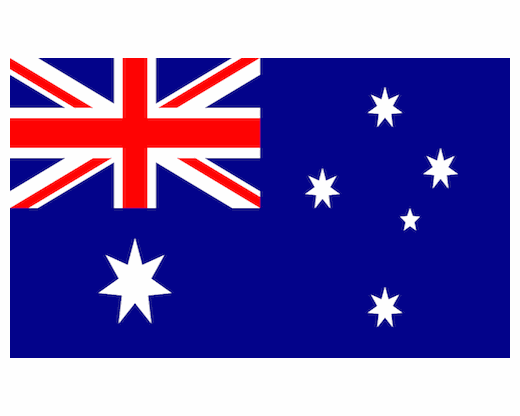 Australian Lollies
Allen's Lollies are made in Australia,

Allen's Lollies Bulk
Fancy more than 1 bag? Allen's Lollies come in a bulk box of 6 bags.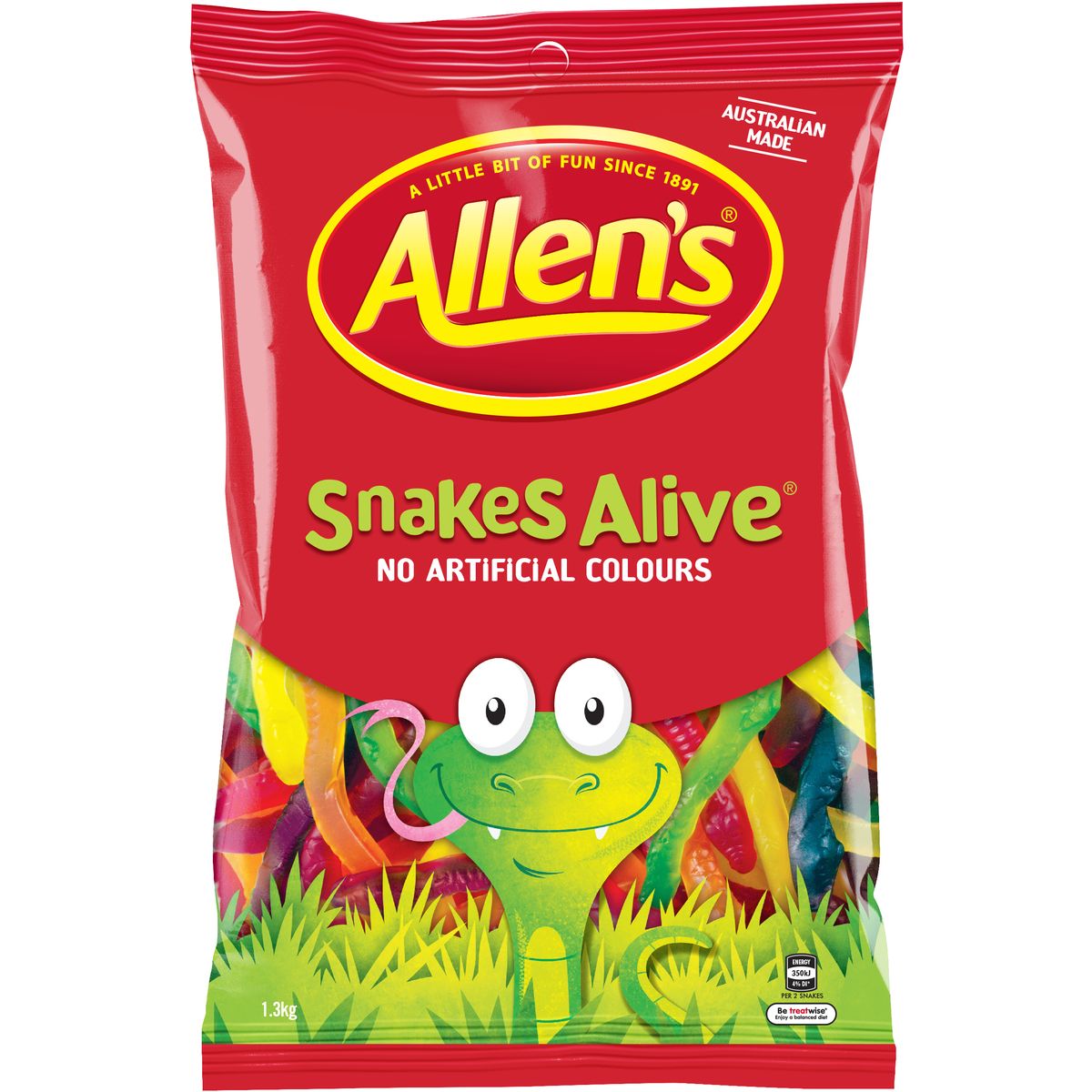 Allen's Snakes Alive 
With so many little critters coming out of the Allen's factory, you'll think they're trying to scare us! But trust me they wont bite :)
Grab a few (or many) Allen's Killer Pythons, fruity Allen's Red Frogs and slippery Allen's Snakes Alive and enjoy the flavour of the world's tastiest creatures.


It's a party at the Allen's factory. And we are bringing that party to you. You would never invite slithering little animals to your party. But these Snakes don't bite. You bite them!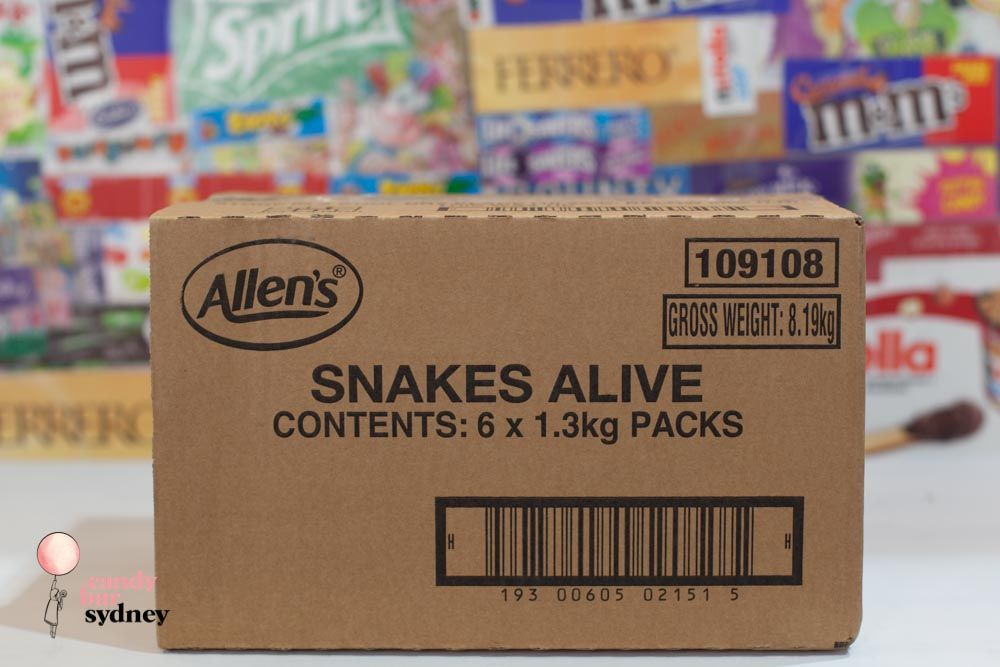 Bulk Allen's Lollies
If 1.3kg of these delicious lolly snakes isn't enough to satisfy those sugar cravings, than a bulk box might be for you.
Our Allen's products come in bulk boxes of 6 bags, ensuring you have plenty of Allen's lollies to go around. Our bulk boxes are great for large candy buffets and corporate events.
As an official Distributor for Nestle, we can ensure you pay the lowest prices on bulk Allen's Lollies. What are you waiting for? Dig in!
Allen's Lollies Australia


From Allen's Snakes Alive, to Allen's Racing Cars and delicious Allen's Strawberries and cream lollies, Allen's have been creating tasty Australian lollies, for generations. 
Fill up your dessert table (or own personal candy bar) with some of our sweetest Allen's Lollies. They're sure to be a crowd favourite, so make sure there's plenty to go around.
We're proud to stock this legendary Aussie company and to be one of Australia's biggest suppliers of the bulk Allen's lollies range.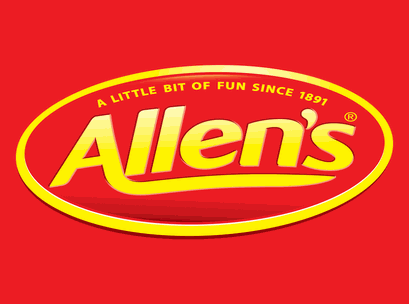 INGREDIENTS
Glucose Syrup (Wheat Or Corn), Cane Sugar, Thickener (Dextrin Roasted Starch, Acid Treated Starch Or Starch Acetate)(Wheat), Gelatine, Food Acid (Citric), Humectant (Glycerine), Flavours, Colours (Carminic Acid, Black Carrot, Paprika Oleoresin, Copper Chlorophyllin, Turmeric, Vegetable Carbon). Contains Wheat. May Contain Milk. All Flavours May Not Be in Each Bag

SERVING
Servings per pack: 50
Serving size: 20g (Approx 4 pieces)
Specifications for Allen's Snakes Alive 1.3kg
Size

1.3kg Bag

or

Bulk Box 6 Units

Colour

Multi Coloured

Flavour

Mixed

Country of Origin

Australia