Callebaut Ruby Chocolate RB1 Callets 500g
Callebaut Ruby Chocolate RB1 Callets 500g
A completely new chocolate experience, unlike the traditional Milk, Dark or White Flavours. A product of the Ruby Cocoa Bean, Callebaut's Ruby Chocolate Couverture Callets have a unique fruity flavour that can help add a touch of flair to any of your pastry and dessert creations.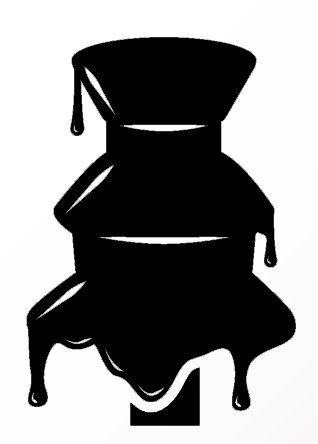 Fluidity
An all-round fluid chocolate, making it great for enrobing, moulding and ganaches.

.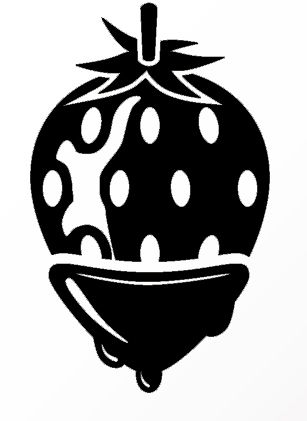 Fruity Notes
A smooth chocolate, enriched with sweet and sour berry notes. 




Belgian Chocolate
Ingredients from the milk, to the sugar, this Callebaut Chocolate is true Belgian Chocolate

RB1 - Ruby Chocolate
We've become accustomed to the delicate flavours of Milk, White and Dark Chocolate, but the all new Callebaut Ruby chocolate offers a new and diverse experience. A completely new chocolate taste, Ruby Chocolate is a sweet and fruity Belgian Chocolate.
Due to Ruby's extravagant flavour palette, it is great for a wide array of applications. From enrobing, mousses and confectionery, Ruby truly is a versatile ingredient for your desserts. RB1 Callets have a 47.3% Cocoa content, with beans originating from Brazil, Ecuador and the Ivory Coast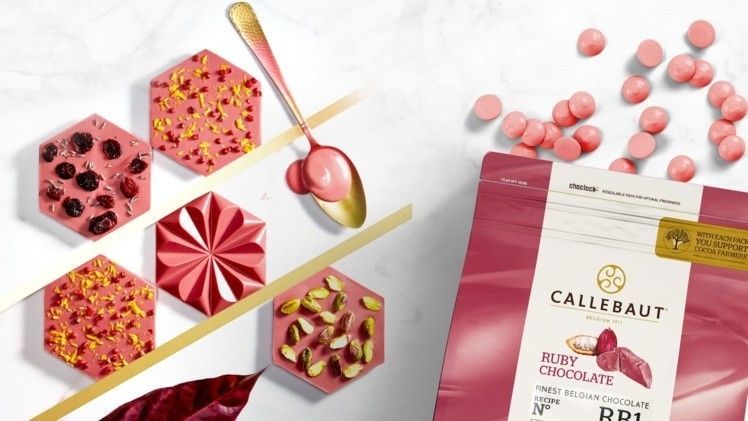 Callebaut Ruby Chocolate Recipe
INGREDIENTS
- 350g Whole Milk
- 30g Yeast
- 2g Salt
- 75g Butter
- 115g Caster Sugar
- 50g Eggs
- 650g Flour
- 1L Sunflower Oil
- 500g CALLEBAUT RUBY CHOCOLATE
Steps
1. Gently melt the butter and add caster sugar and eggs
2. Add flour, milk, and yeast and blend until mixture is smooth
3. Mix in salt slowly
4. Once the mixture is prepared, knead dough until it is a smooth ball.
5. Roll out dough till it is 1cm thick and cut out donut shapes
6. Preheat 1kg of sunflower oil to 175-180°C, and fry.
7. Leave Donuts to rest and place in fridge.
8. Melt RUBY CHOCOLATE at approximately 40-45°C, and dip donuts to your liking.
9. Enjoy!
CALLEBAUT RUBY  CHOCOLATE INGREDIENTS
Sugar 35.5%, Cocoa Butter 29.5%, Skimmed Milk Powder, Whole Milk Powder, Cocoa Mass 4.5%, Emulsifier; Soya Lecithin, Citric Acid, Natural Vanilla Flavouring
HALAL AND KOCHER CERTIFIED CHOCOLATE
Specifications
| | |
| --- | --- |
| Brand | Callebaut Chocolate |
| Size | 500g Bag |
Your Dynamic Snippet will be displayed here... This message is displayed because you did not provided both a filter and a template to use.