Dark Purple & White Swirl Rock Candy Lollipop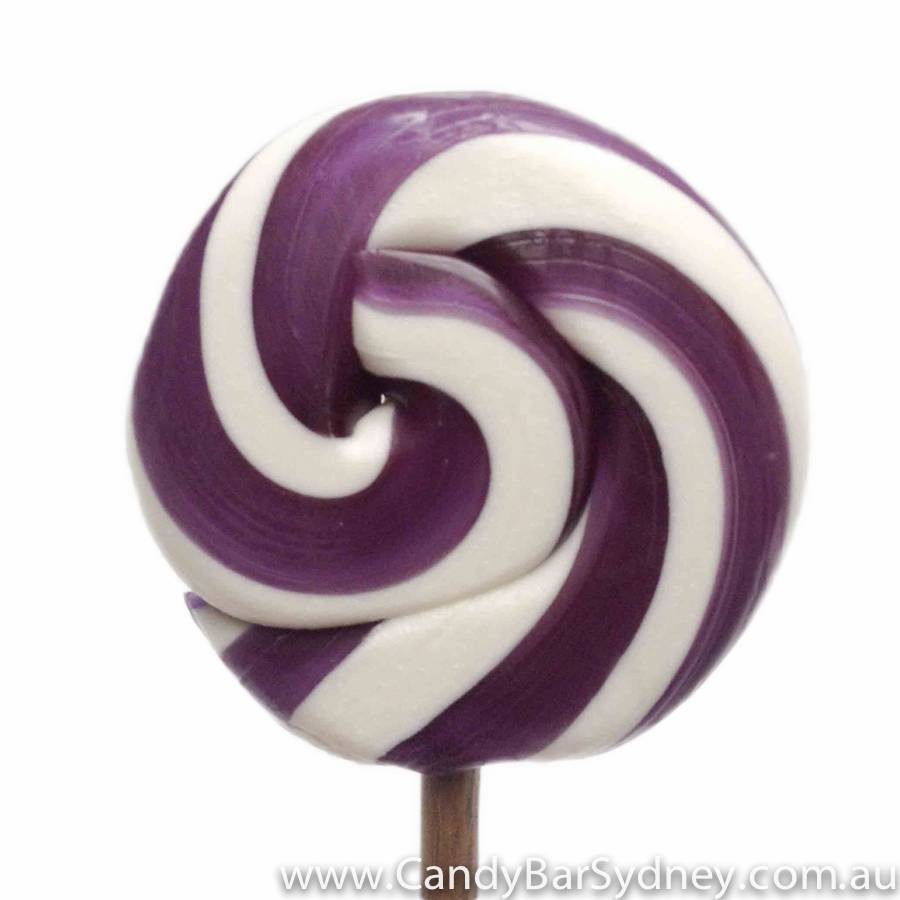 Dark Purple & White Swirl Rock Candy Lollipop
The lollipop of choice for "cheeky" rock stars with oral fixations: the Purple and White Swirl Rock Candy Lollipop.
Colour: Dark Purple and White
Flavour: Grape
Weight: 50g
Diameter: 6cm
Stick length: 20cm
NB: All lollipops are hand-made, so there might be slight variations in the colour.
The Purple and White Swirl Rock Candy Lollipop has a hell of an attitude. I guess you could say it "sucks", but that wouldn't be a bad thing. Grape is a powerful flavour, and this sugar fix is not for the faint-hearted. Try not to shock your grandparents by unleashing the power of this succulent sucker with too much force -- use it with caution. The Candy Bar Sydney stocked this one for the trendsetters, the quietly confident, the role models and the future world leaders. It's a piece of candy that defines individuality, uniqueness, and a humble brand of hip singularity. Each piece is handmade, which means every lollipop is different. There's a lesson in that for everyone. Let out your inner rock star with the Purple and White Swirl Rock Candy Lollipop, or buy it for a friend who you think is pretty special. 
Specifications
| | |
| --- | --- |
| Colour | Purple |
| Brand | Candy Bar Sydney |
| Dietary Needs | Gluten Free |
| Flavour | Grape |
| Country of Origin | Australia |
| Size | 50g Lollipop |