Mini Chupa Chups Lollipops 50 Pack
Mini Lollipops
Smaller than regular chupa chups, these lollipops are a great snack for the kids
Chup Chups Bulk
This tub will give you enough chupa chup lollipops to feed the whole family for a week, filled with 50 lollipops

99% Fat Free
These delicious lollipops are 99% fat free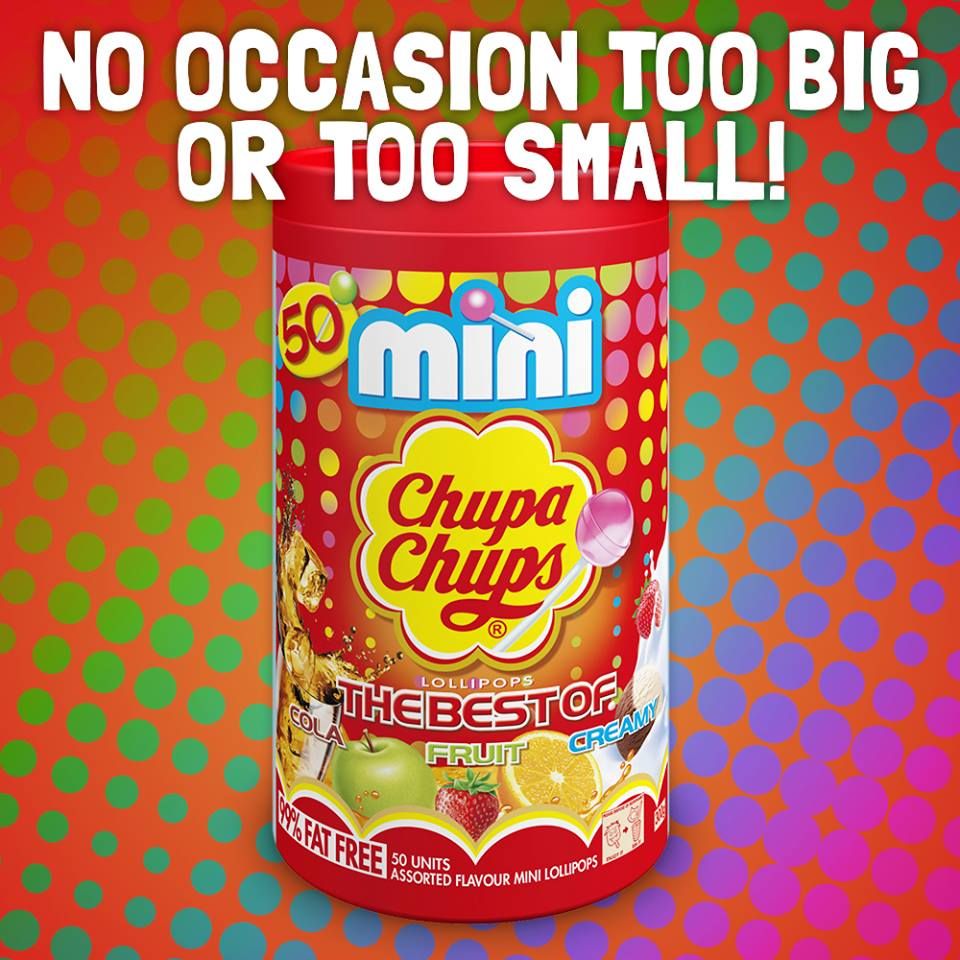 Chupa Chups Lollipops For The Whole Family!
One for mum, one for dad and one for the siblings - The whole family can enjoy these Mini Chupa Chups - Mini in Size but bursting in flavour.
Each tub is filled with your favourite chupa chupa flavours - Cola Chupa chups, fruit chupa chups, and the oh so smooth creamy chupa chups.
With 50 lollipops in each tub, there's enough flavour to go around - but don't be fooled - they won't last long!
Chupa Chups Australia

Enjoy Life A lot More - Have a Chupa Chup
Check our the rest of our Chupa Chups range - Whether you're looking for Chupa Chups bulk or need some lollies for your next party, there's a size and flavour for everyone to enjoy!
Specifications for Mini Chupa Chups Lollipops 50 Pack
Size

1 Box

or

Bulk 6 Boxes

Colour

Multi Coloured

Brand

Chupa Chups Lollipops Bulk Australia

Flavour

Mixed