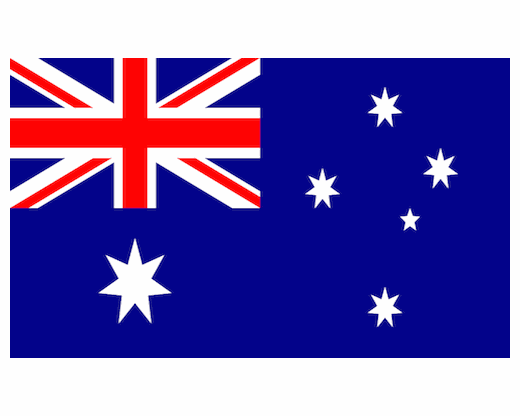 Australian Made
Allen's Chocolate Freckles are made in Australia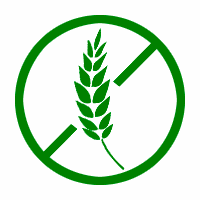 Gluten Free Chocolate
100% gluten free choc and sprinkles are used in Allen's Chocolate Freckles
Bulk Option
Allen's Freckles are available in a bulk box of 6 bags, for all your bulk confectionery needs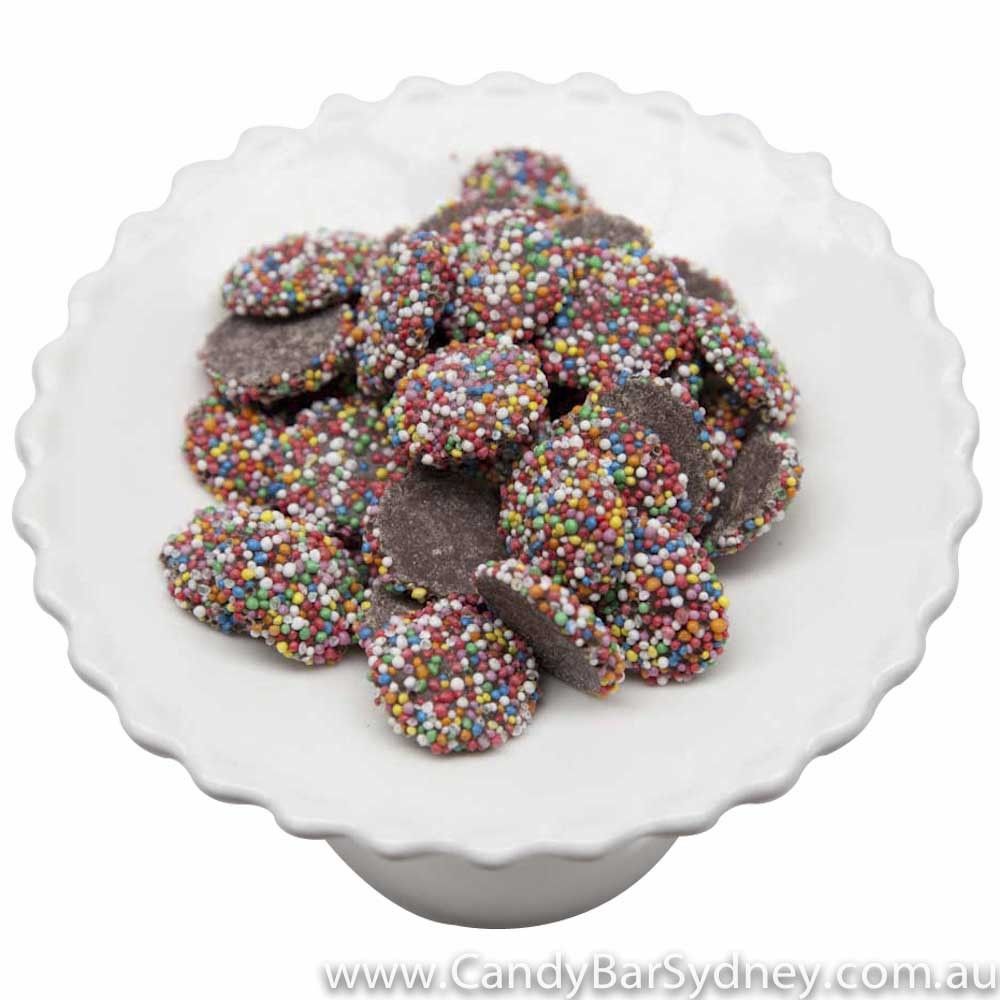 Chocolate Freckles - Colourful Choc with Endless Flavour
Hello! Get your freckles here! Freckles are normally associated with too much sun, and you should probably think about spending more time indoors or maybe using a higher SPF. But these candy freckles leave no risk of sunburns at all, just pure goodness. 
With these delicious chocolate-y buds covered in sparkles, I mean freckles, everyone will be returning for more! They are a great treat for those who love the chocolate and candy combo in one. So, take care of two cravings with one yummy sweet! 
No need to hit the beach to get these freckles! Forget the sunscreen this time, and add our yummy freckles to your order! You won't regret it.

A delicious gift filled with chocolate freckles, exclusive to Candy Bar Sydney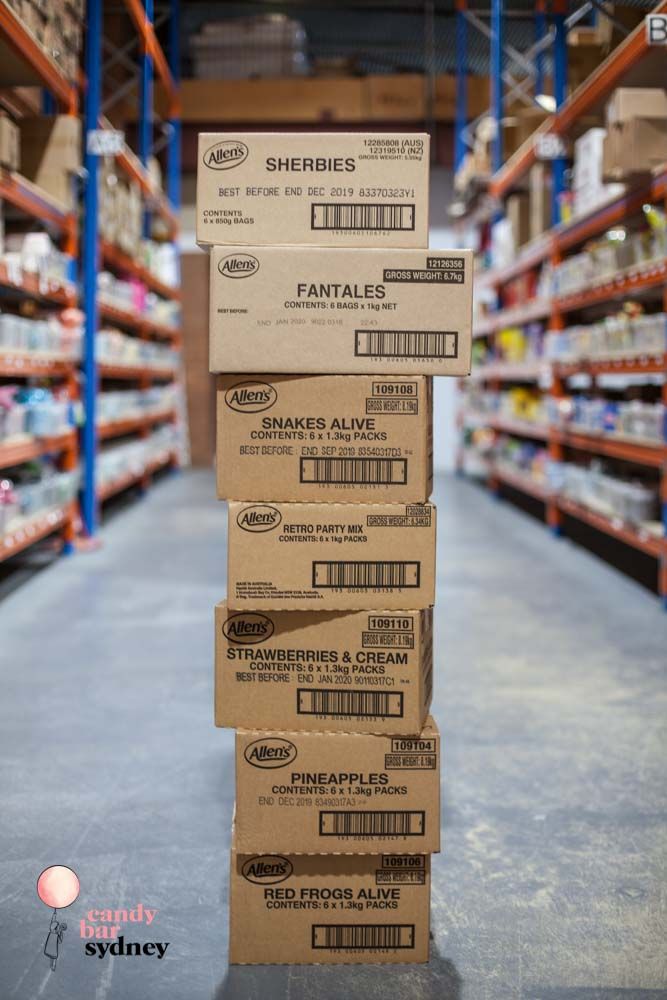 Bulk Allen's Lollies
Need to create a huge candy bar for a load of guests? Or are you busy making beautiful gingerbread houses?
We cater to orders of any quantity with our Allen's Chocolate Freckles available in a bulk box. With 6 1kg Bags in each box, you won't be running out any time soon.


As an official Distributor for Nestle, we can ensure you pay the lowest prices on bulk Allen's Lollies. What are you waiting for? Dig in!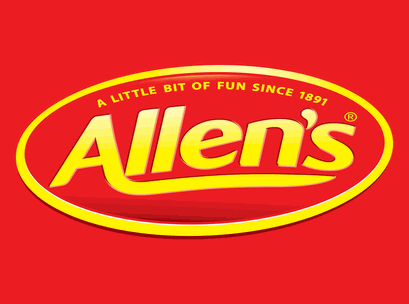 Allen's Lollies Australia
Allen's Chicos, Sherbies or Milko Sticks? You won't need to make any complicated decisions when buying Allen's Lollies - Why not grab a few flavours (or all of them)
From Allen's Ripe Raspberries, to Allen's Pineapples and delicious Allen's Strawberries and cream lollies, we are proud to be one of Australia's leading distributors of this delicious Australian brand.
INGREDIENTS
Compound Chocolate [Sugar, Milk Solids, Vegetable Fat [Emulsifiers (Sorbitan Tristearate, Soy Lecithin)], Cocoa, Emulsifier (Soy Lecithin), Salt, Flavour], Non Pareils (27%) [Sugar, Tapioca Starch, Colours (Carminic Acid, Copper Chlorophyll, Turmeric, Paprika Extract), Glazing Agent (Carnauba Wax)]. Contains Milk and Soy. May Contain Peanuts and Tree Nuts

ALLERGENS
Soy, Milk, Peanuts, Tree Nuts

SERVING
Servings per pack: 50
Serving size: 20g (Approx 6 pieces)
Specifications for Allen's Chocolate Freckles 1kg
| | |
| --- | --- |
| Brand | Allens Lollies - Australian lollies |
| Colour | Multi Coloured |
| Dietary Needs | Gluten Free |
| Flavour | Chocolate |
| Country of Origin | Australia |
| Size | 1kg Bag |
Our Customers Also Bought: