Chupa Chups Bulk
This mega tin will give you enough chupa chup lollipops to feed a small tribe, with each tin filled with 1000 lollipops
No Artificial Flavours
Chupa Chups Lollipops are made with no artificial flavours
99% Fat Free
These delicious lollipops are 99% fat free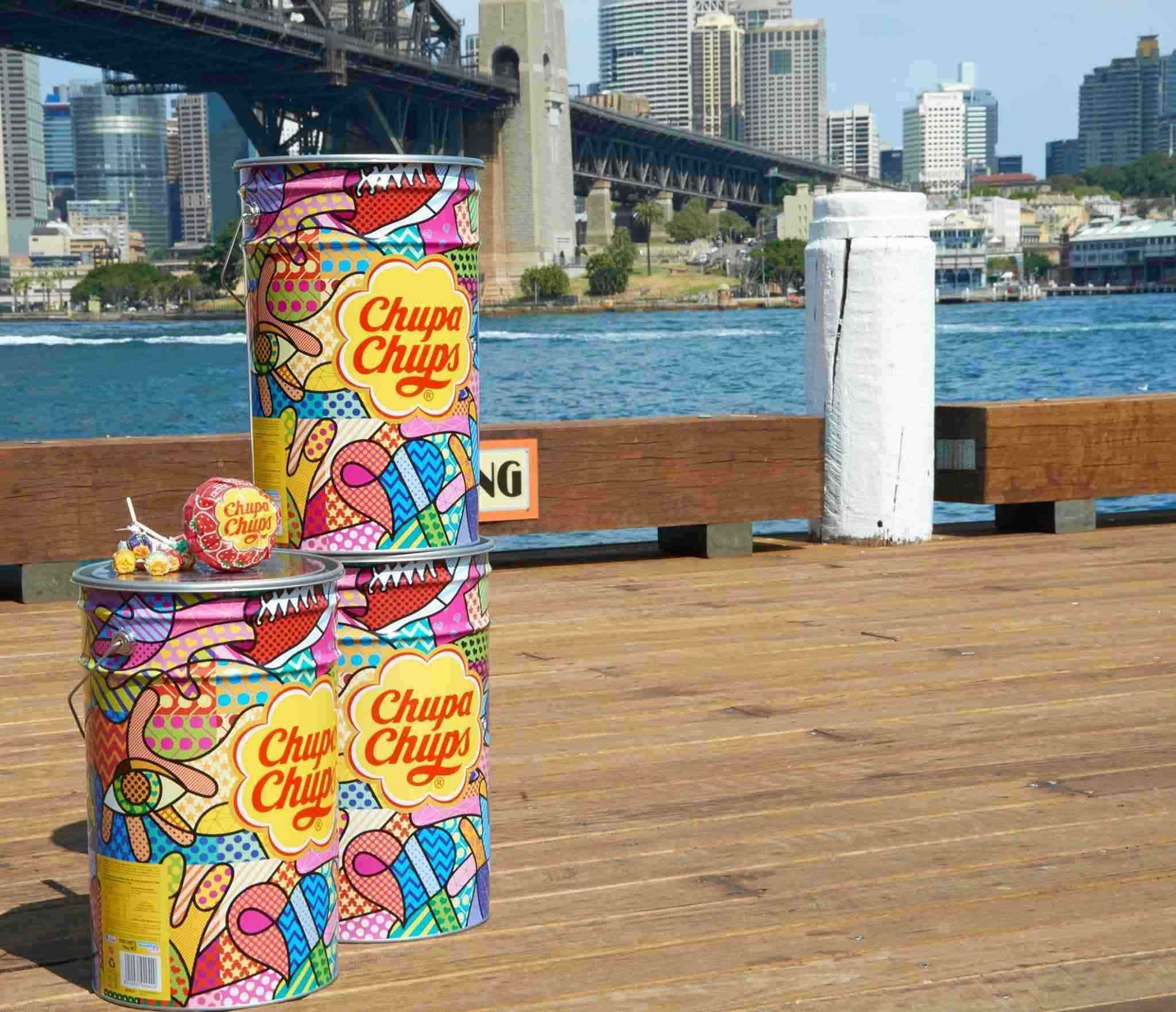 Chupa Chups Australia
Chupa Chups have been around for longer than most of us, and it's no surprise that they're one of the world's tastiest lolly pop brands. Everything from the chupa chups logo, to the famous Chupa Chups flavours have become part of our lives for generations.

Whether you love to indulge in cola Chupa Chups, or are more of a strawberries and creams person, we all love to unwrap these delicious lollipops.
This gigantic lollipop tin has landed on our shores, and is the best way to experience bulk Chupa Chups  - I mean, there's literally 1000 tasty lollipops in each tin - How long do you think they will last? Now enough reading, dig in!
Unwrap the fun!

Check our the rest of our Chupa Chups range here, from Mini Chupa Chups to the musical Melody Pops - There's a lollypop for everyone!
INGREDIENTS
Sugar, Glucose Syrup (Corn), Whey Powder (Milk Product), Mix Fruit Puree (Apple, Cherry, Raspberry, Pineapple, Lime, Lemon, Strawberry, Peach, Banana, Orange, Blueberry, Blackberry, Mango, Watermelon, Kiwi), (2.2%), Acidity regulators (Lactic Acid, Malic Acid, Citric Acid), Whole Milk Powder, Flavours And Flavourings, Cocoa Butter, Colours (Beet Red)

SERVING
Serving Size: 1 Lollipop
1000 Servings per tin
Specifications for Chupa Chups Bulk Mega Tin 12g - 1000 lollipops
| | |
| --- | --- |
| Brand | Chupa Chups Lollipops Bulk Australia |
| Colour | Multi Coloured |
| Flavour | Mixed |
| Country of Origin | Spain |
| Size | 1 Tin |
Our Customers Also Bought: