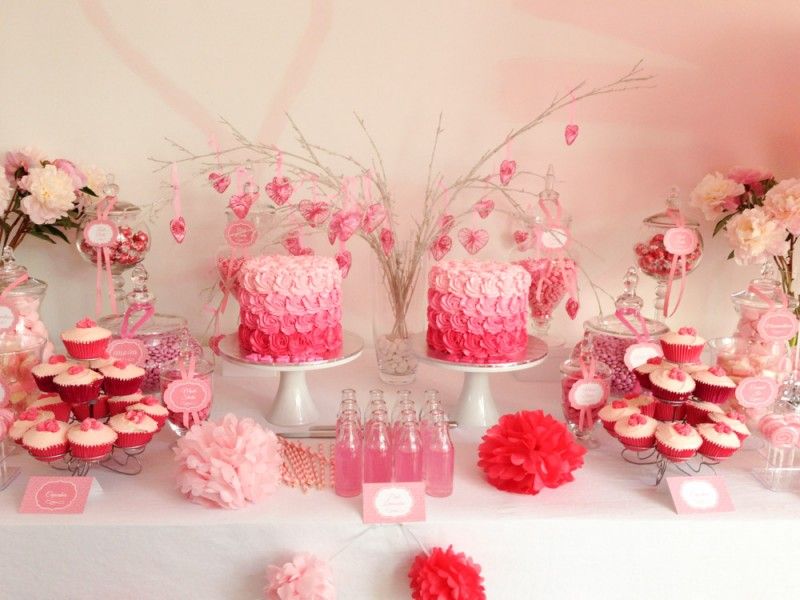 Today we bring you something glorious: a deliciously pink candy buffet created by one of our customers, Vicki. We love that every element on the candy buffet table is so lovingly thought out. These two little girls celebrating their birthday must have been pleased as punch. Pink lemonade, red velvet cupcakes, squishy marshmallows and two exquisite matching ombre birthday cakes.
What was the occasion you were celebrating?
We were celebrating Elena's 1st and Leila's 4th birthdays. Although the girls are 3 years apart, their birthdays are 13 days apart, so it made sense to have a joint party.
Where did you have the candy buffet?
The candy buffet was held at our home in Randwick.
What was the theme or colour scheme you chose for your candy buffet?
We chose the colour 'pink' for our candy buffet as we were having a 'pink' coloured party. We decorated our house with pink balloons and pink pom-poms, we served food in pink plates, used pink serviettes, drank out of pink cups and the kids sat in pink chairs. We even painted pink images on our white wall behind the candy table. We also asked our guests to wear something pink.
Which were your favourite lollies?
Our favourite lollies were the pink M&Ms and they were eaten by the handful!
What did you like most about the candy bar?
The candy bar was great fun to plan and put together and seeing the finished product was most satisfying. The impact of the candy bar was that it was a stand out feature of the party, as it attracted a lot of attention and interest. The best part was sharing the candy by distributing it in pink lolly bags for all to take home and enjoy!