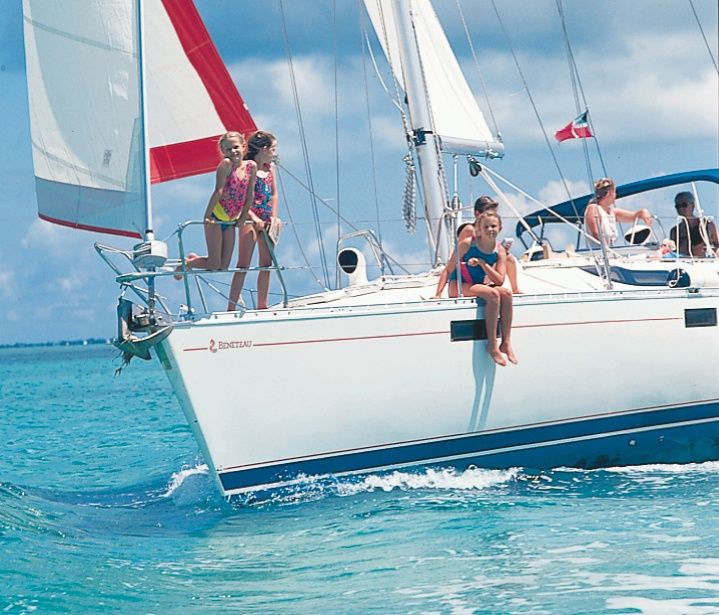 The ocean has an enormous influence on our lives. It's a playground for children and adults, a lifestyle, a livelihood, a source of food, home to millions of fascinating creatures, it's a place of trade, sport, romance, sailing and cruising adventures. Many of us have a treasure trove of seaside childhood memories. There's even a gene which lures people away to the sea – a personality trait called thalassophilia. If you're feeling that inescapable pull towards the waves, this party theme might be just the thing to quench your thirst.
How to create nautical theme candy bars and parties for kids:
Red, white and blue is the natural choice for a shipshape colour combo. This child's jaunty birthday candy bar by Kelly features white and several shades of blue with splashes of red to highlight the theme. The candy bar table set-up is simple: A plain dark blue cloth draped with a white fishing net and white boxes for the rear section. The personalised bunting is very nautical with stripes, boats, anchors and ship's wheels, setting the tone of the candy buffet from first sight.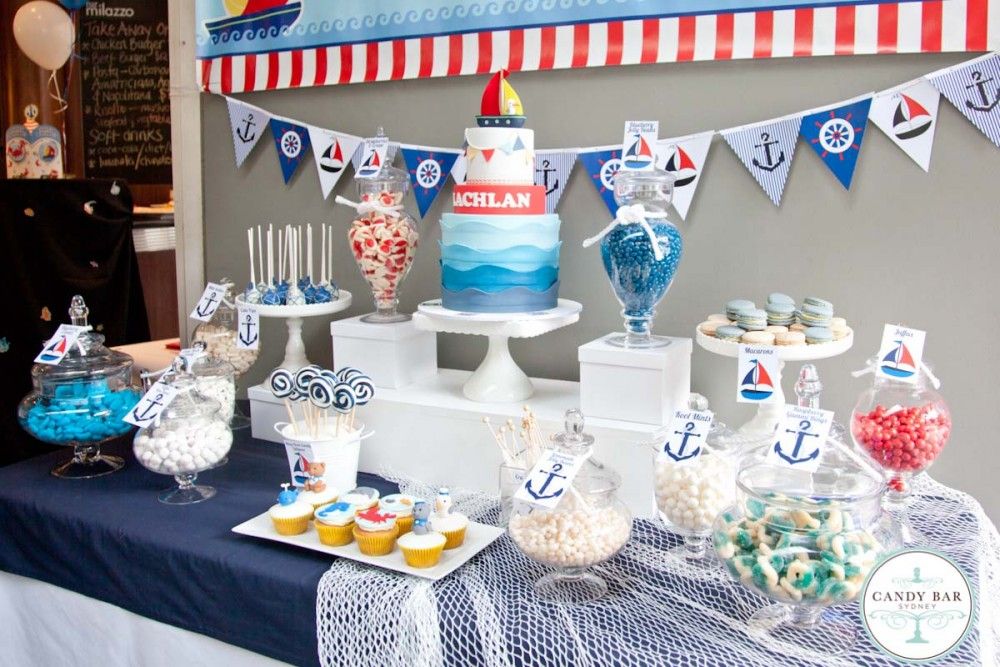 The cake pops (next to the Strawberries and Cream) are also in blue and white, and the macarons are powder blue and creamy white. Elegant  White cake stands are used for the standout cake items. Placing them on white boxes gives them height, presence, and accessibility for hungry guests, rather than having to reach around the jars in the front. We also love the birthday cake with its bottom layers resembling ocean waves and a cute sailboat on top. The whole effect is accentuated with festive bunting made with icing that's draped around the top layer.
Kelly has cleverly used white rope tied in traditional sailor's knots around the candy buffet jars, as well as blue anchors on the identifying labels. Some of the lollies include: White Rock Candy Crystal Sticks, Red, White and Blue Mini Jelly Beans, Strawberries and Cream, White Toffee Bon Bons, White Fizzoes, Navy Blue and White Swirl Rock Candy Lollipops which stand upright in a tin bucket filled with white sugar.
The plate of cupcakes in the front have nautical emblems on the icing: anchors, seahorses, lobsters, dolphins and teddy bears dressed up as sailors. They look too adorable to eat!
Other ideas: We love these jelly sailboats with mandarin slices for a baby shower (by karaspartyideas.com) and the nautical chocolate wrappers by SweetSnazzy.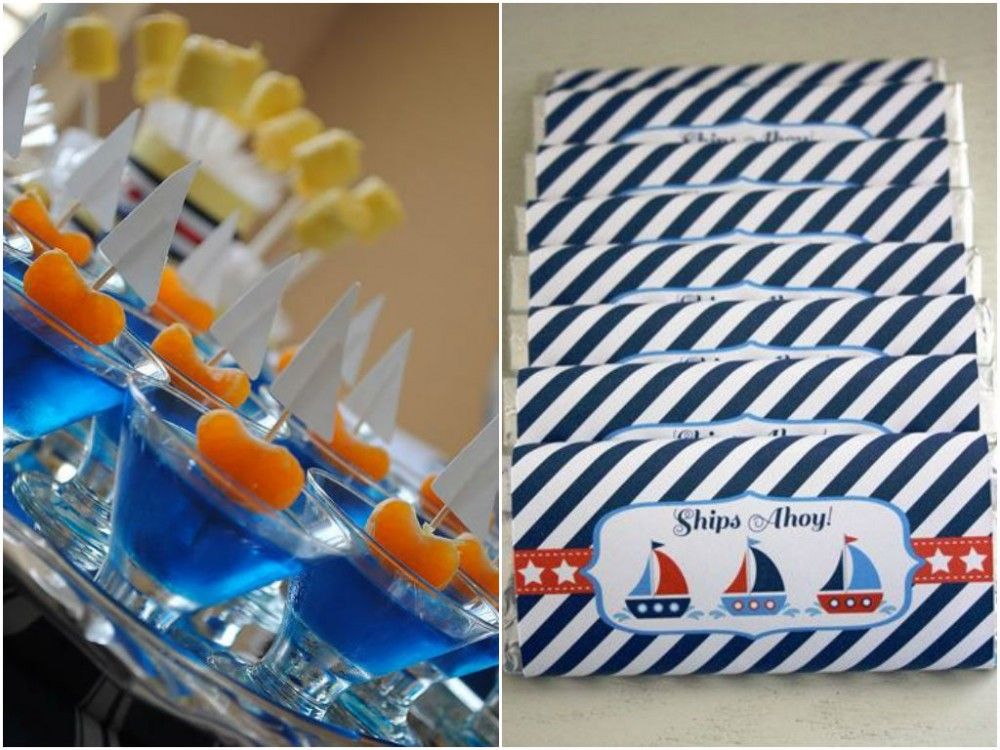 How to create nautical theme candy bars and parties for grown-ups: 

For a start, add the Chevron design to your themed party accessories. Did you know the zig zag design comes from a V-shaped line on the sleeve of a uniform indicating rank or length of service?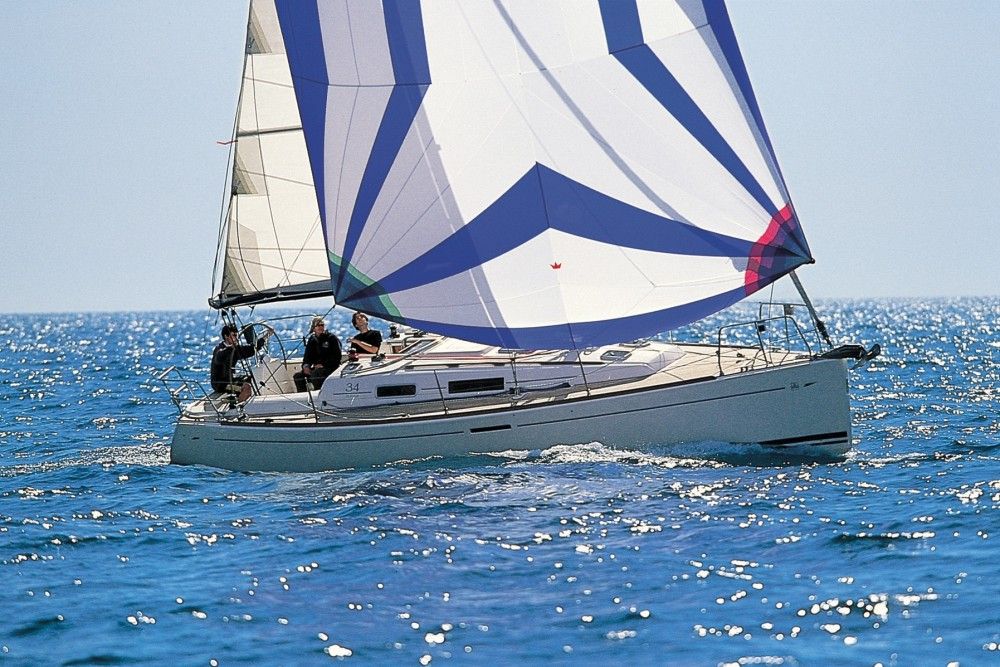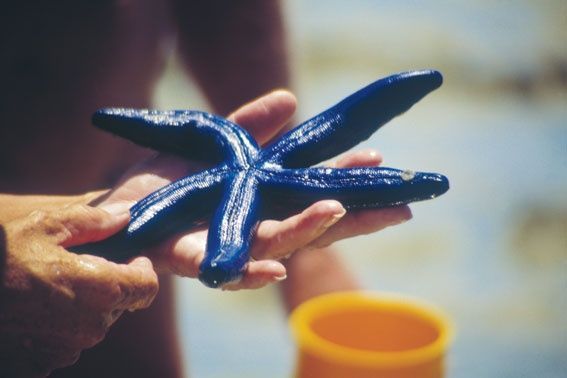 Starfish are widely used as homeware and party decorations. The one pictured above, fished up in Queensland, is a truly dramatic blue colour. If you can't find real dried starfish (though they're pretty widely available in Australia), you could always make your own from Salt Play Dough. The talented ladies at birdsparty.com have made beautiful starfish (pictured below) from the dough.
The amount of salt is important. Not only does it act as a preservative, it will also discourage inquisitive guests from eating it. As many mums would know, adding a few drops of food colouring make for a particularly striking shade. Several drops of blue would create an even more dramatic shade of starfish.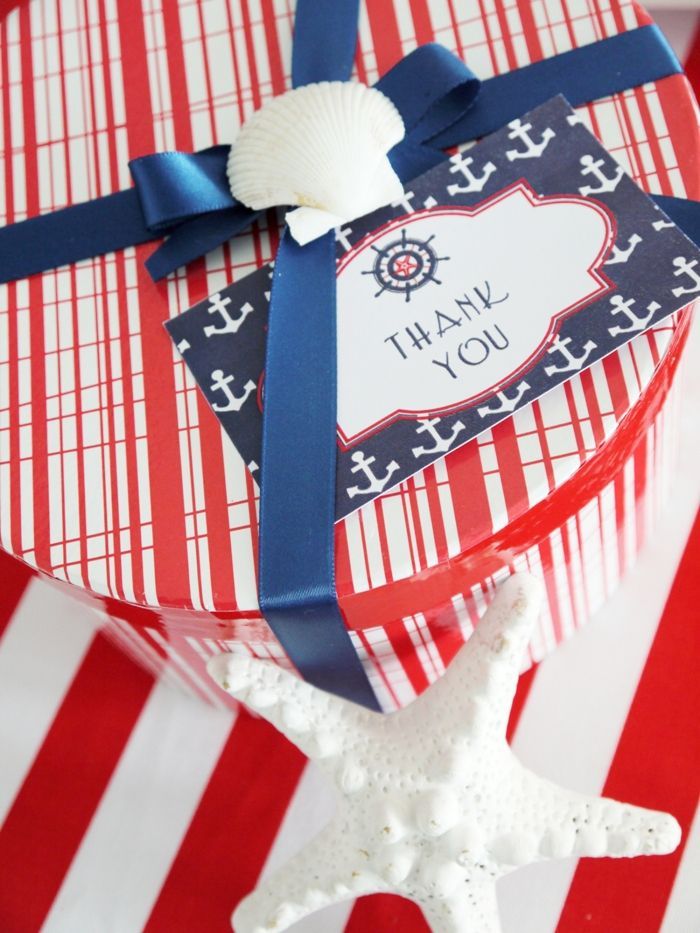 Salt Play Dough
Mix 2 cups white flour, 1 cup salt and enough cold water to make a dough similar to bread dough texture. Knead it well.
Shape it into starfish – ask your kids to help. Nimble, little fingers love play dough's creativity.
Allow the shapes to dry for up to 48 hours, turning them over now and then to speed up the drying.
After they're dry, use a fine sandpaper to smooth rough edges.
If you need them straight away, cook them in the oven at 200 deg C until rock hard, but beware of overcooking because they'll become crusty. Cover them with foil to avoid that.
Starfish – real or handmade – are used effectively here for the table centrepieces at a wedding reception and for the cupcakes by Glam Candies. It's hard to tell if the beach flotsam on top of the icing is edible or not, it looks so realistic. We assure you it is.
You could also go beyond red, white and blue to create a more beachside effect: think turquoise, opaque greens, golden sand, bleached shells, distressed wood, ships' lights, and gleaming brass.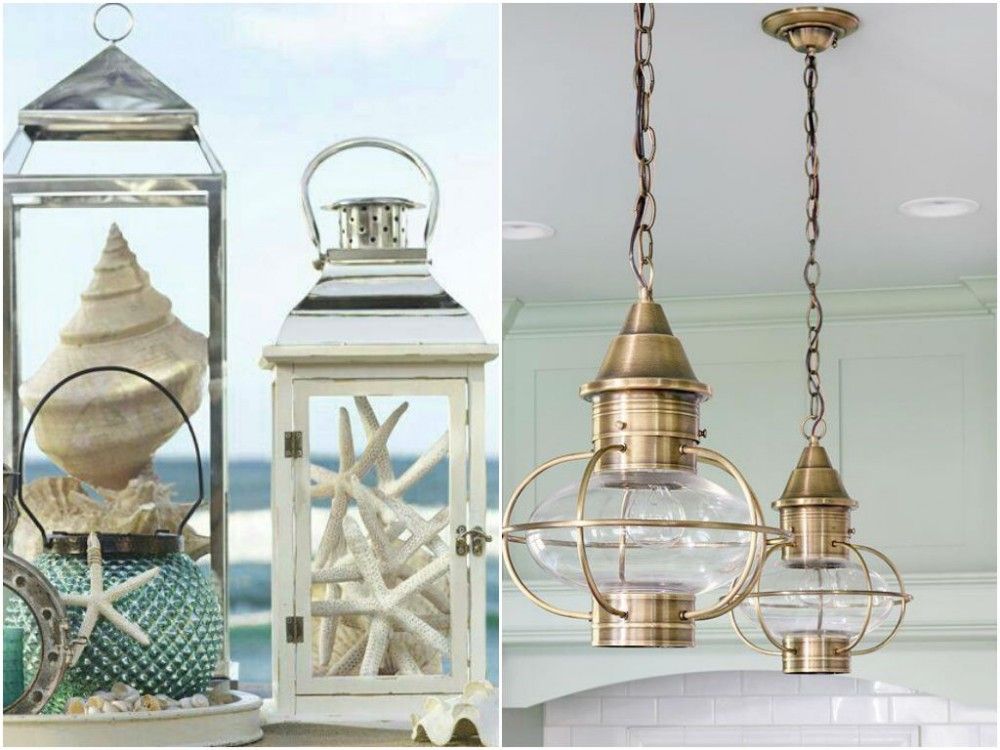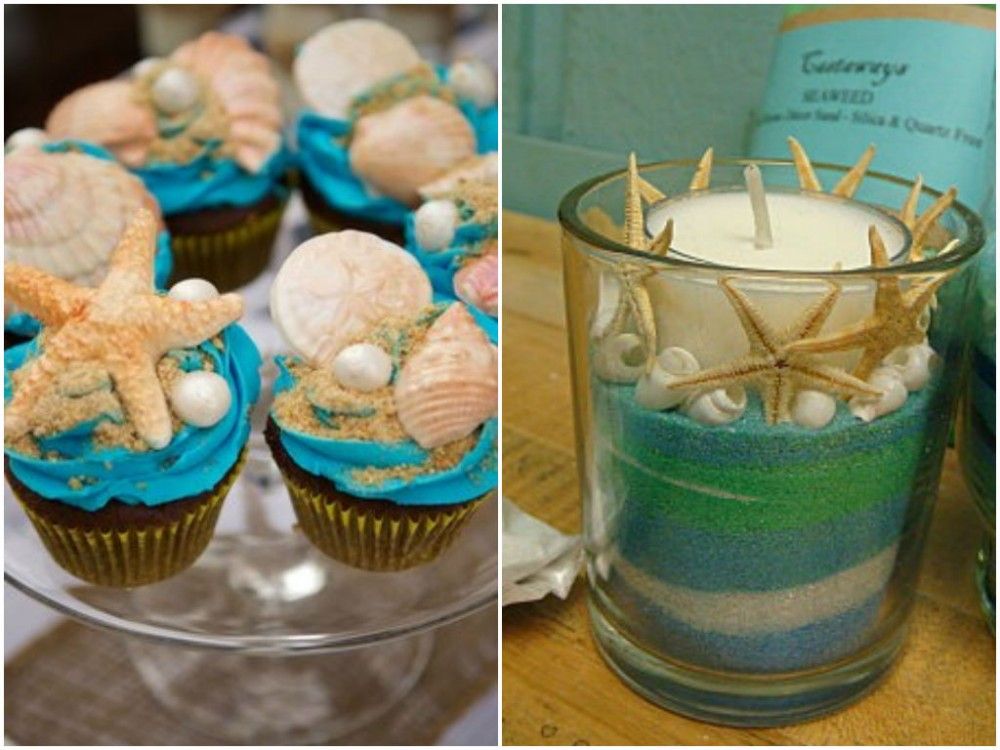 Hurricane lamps filled with shells and starfish will make atmospheric table centrepieces for a beach party, while ships' style onion pendant lights gleaming with brass would add ambiance to an indoor occasion.
Remember tin buckets? Digging trenches and making sandcastles that got washed away when the tide came in? And for bailing out a leaking boat? Buckets are mostly plastic nowadays, but Candy Bar Sydney's buckets are nostalgia-value tin. You can  fill them with lollies, use them to stand up lollipops, the way Kelly did in the children's candy buffet. Use salt instead of sugar for a grown-up party. You could also stack cutlery in them, use them as containers for table centre flowers, or throw in ice and a bottle of your favourite bubbly (or p'raps a cheeky bottle of rum).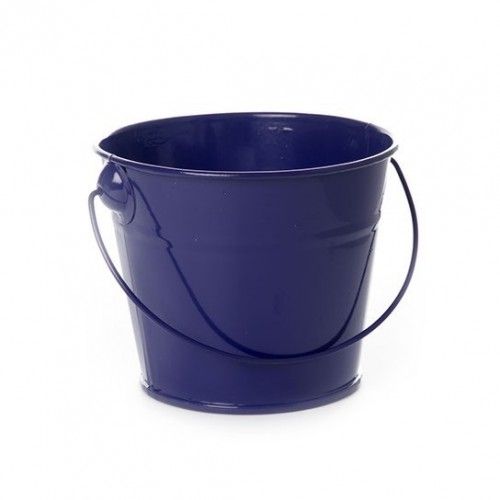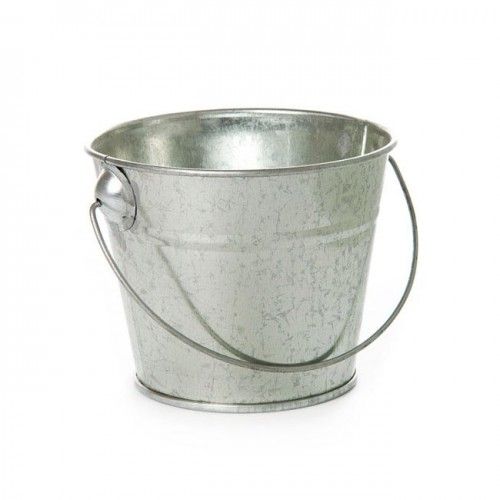 Rock candy is probably the most traditional lolly for nautical parties. It's also known as Blackpool Rock after the English beach of the same name, pictured below.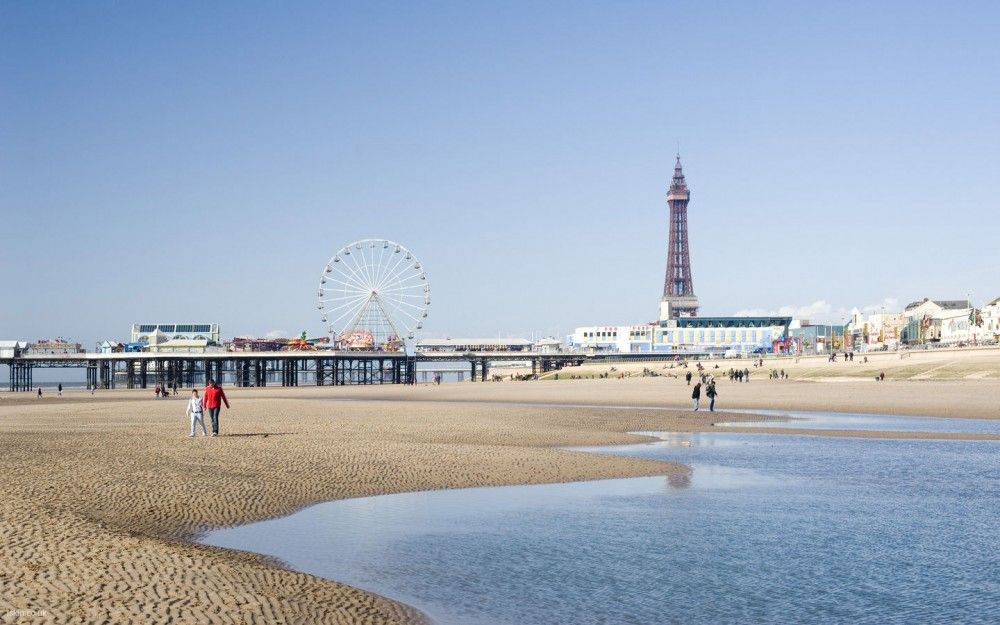 Rock candy is most commonly flavoured with peppermint or spearmint. It's sold at seaside resorts throughout the UK, Ireland, and in parts of Australia. And of course, at Candy Bar Sydney!