Leo, Mikey, Raph and Donny would have been thrilled with the result when Tammy from Teeps Treats yielded her turtle power at Jai's fifth birthday party.
What was the occasion you were celebrating?
A boy's fifth birthday party for our little friend Jai.
Where did you have the Ninja Turtles candy bar for a boy's birthday?
The party was in the back yard at Wyee on the Central Coast. All the lollies were from Candy Bar Sydney. All cakes, cookies and jelly cups were made by Teeps Treats.
What was the theme or colour scheme you chose for your candy bar?
We set about creating a Ninja-inspired sewer look for the party table, but also needed to keep it fun and interesting for the partygoers. We used plumbing fittings from Bunnings as well as conduit and conduit fittings from TLE Electrical Wholesalers. These were spray painted silver and using a load of hot glue we layered it oozing out of the pipes and painted it with green acrylic paint to create the slime effect.
Which were your favourite lollies?
We can't go past Candy Bar Sydney's new Swirl Lollipops. They are a great price for kids parties and have that WOW factor.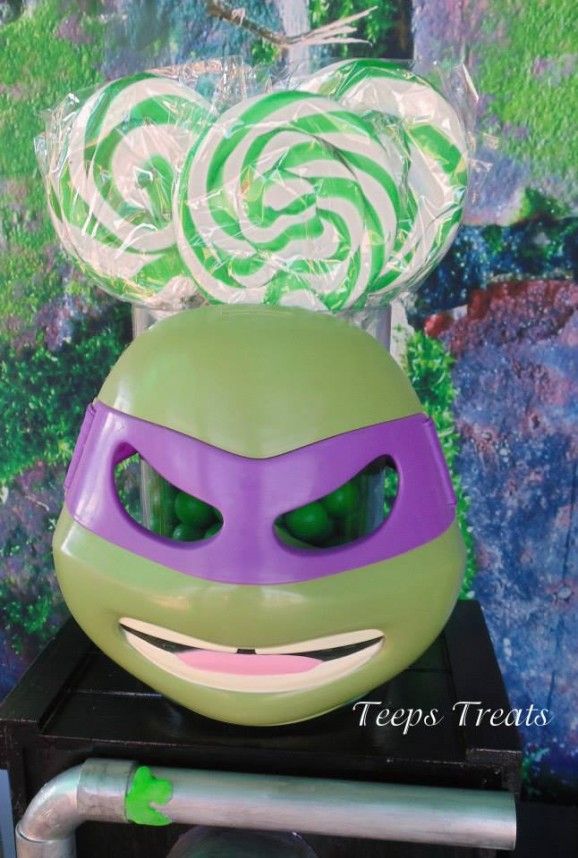 What did you like most about the candy bar?
There were so many things to love about this set-up. From the ferris wheel to the sewer slime jelly buckets and the lollipops coming out of the top of the turtles' heads.
But the part that I loved the most was creating the sewer slime cupcakes.
We melted Green Apple Gummi Bears and topped the cupcakes with them and placed them under the sewer pipes. We even had to explain to Jai that it wasn't real as he was worried that his friends would have to eat slime!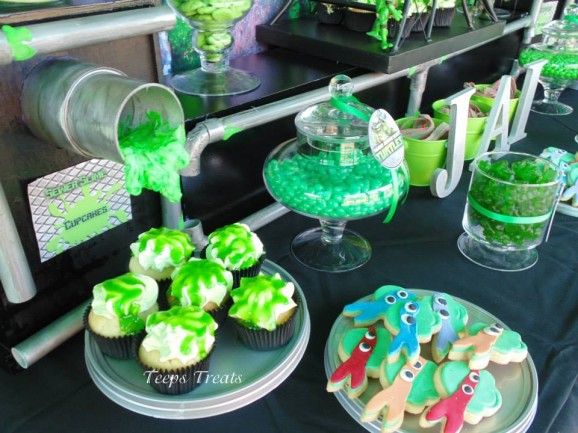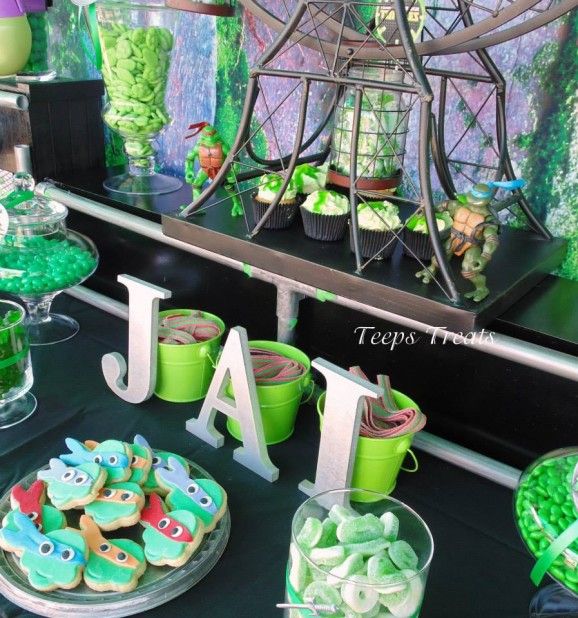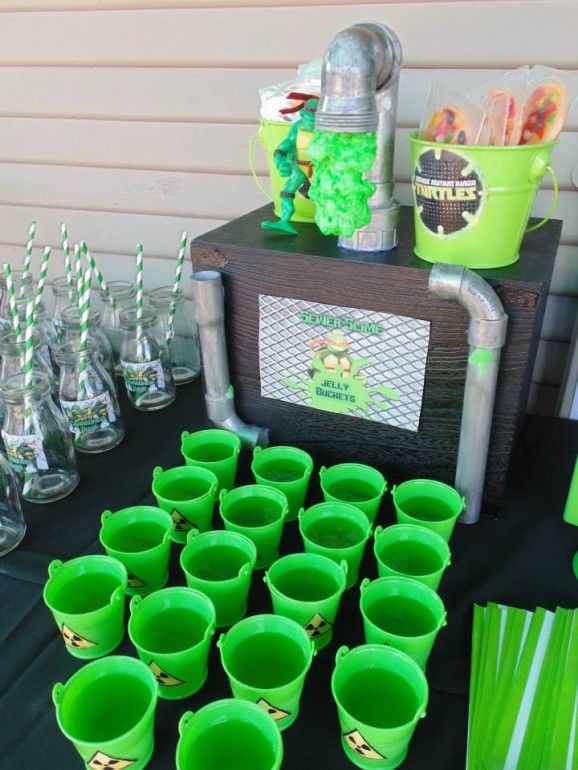 Other lollies used in the candy bar: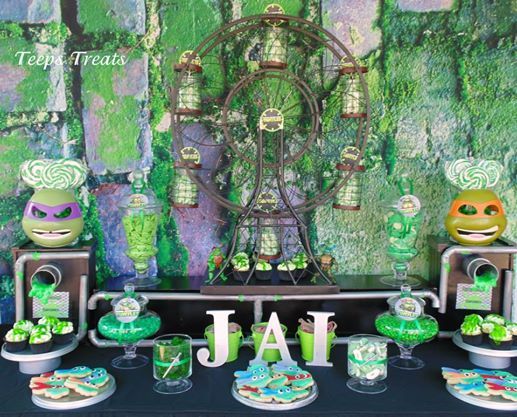 Happy Birthday, Jai!