When PeepToe decided to launch their Sea Candy range together with fashion blogger Stephanie Kramer from WatermelonCrush.com, they were looking for promotional tools that would have a huge positive impact on their style focused, highly discerning clientele. Not only did the product need to be visually stunning, it needed to be fashionable and help create viral marketing opportunities through social media networking sites such as Twitter, Instagram, Facebook, Pinterest and their company blog. PeepToe contacted the team at Candy Bar Sydney, and we were all too happy to help create a memorable candy bar creation for both their campaign shoot and their launch party at the Ivy Pool.
Inspiration
As inspiration for the candy bar, we were given the following colour palette and range description: "Sea Candy is a blend of sweet inspired pastel pieces"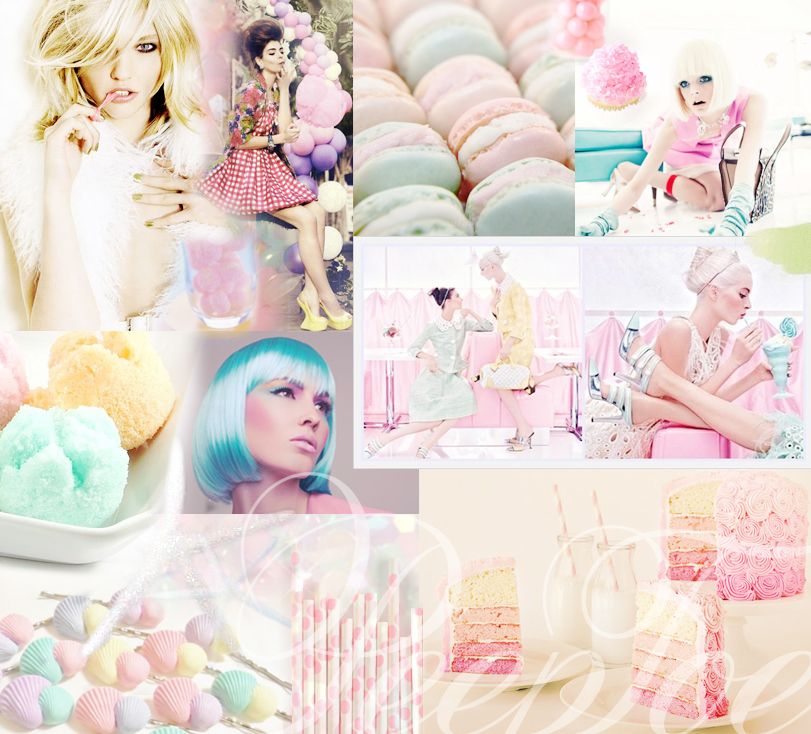 Sea Candy Shoot
To ensure our candy buffet complimented the Sea Candy range, Kelly selected a range of our classic glass jars, several pieces from the Rosanna Range, jar risers, a Bistro Stripe tablecloth.
The following lollies were selected on the merit of their pretty pastel colours: gobstoppers, fairy floss, pink and white swirl lollipops, cake pops, nougat, Kool Mints (the pearl), brown sugar (the sand), cupcakes and a main cake. Lets just say that the photography, makeup and stylist teams were over the moon when the shoot was finished and the candy bar was free reign.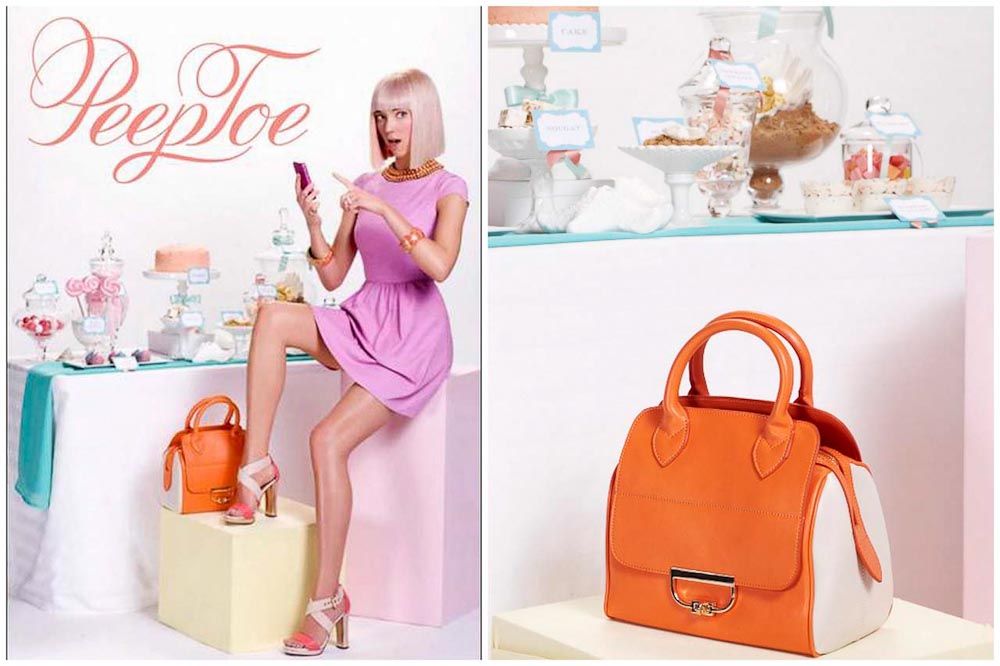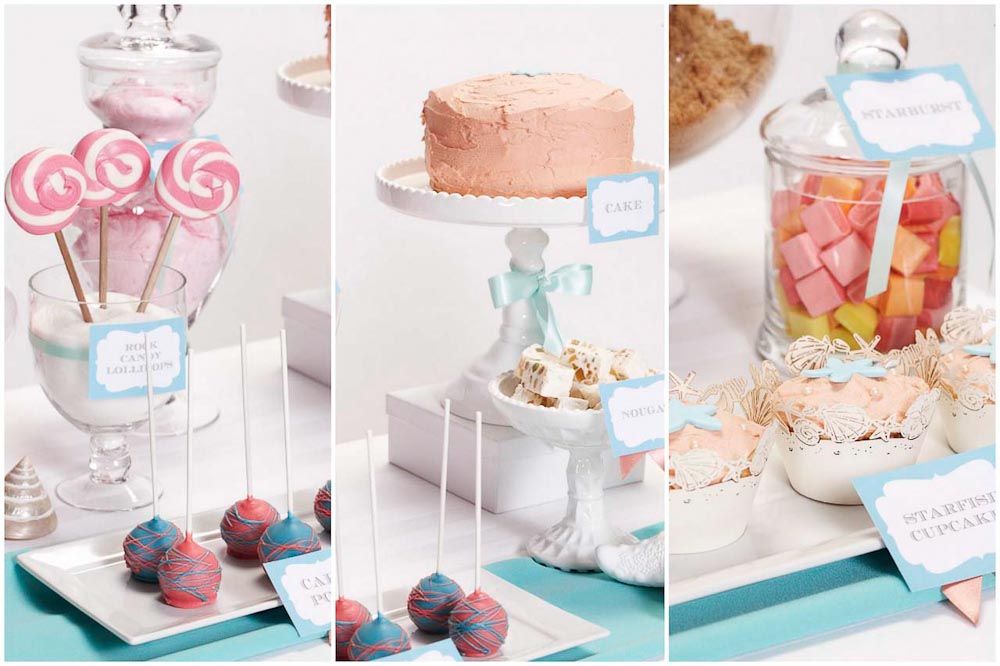 The Launch Party at Ivy Pool
With the Sea Candy shoot now complete and the art work finalised, it was time for PeepToe to organise their launch party. Staying true to their 'sea candy' theme, the Ivy Pool was selected as the venue for this wonderful event. However, this in itself created several challenges… no glass is allowed at the Ivy Pool and so none of our glass jars or ceramic goods could be used. Instead, we used a combination of coloured tin buckets, melamine jars and scallop shells. To see PeepToes photos from this event, check out the PeepToe Blog.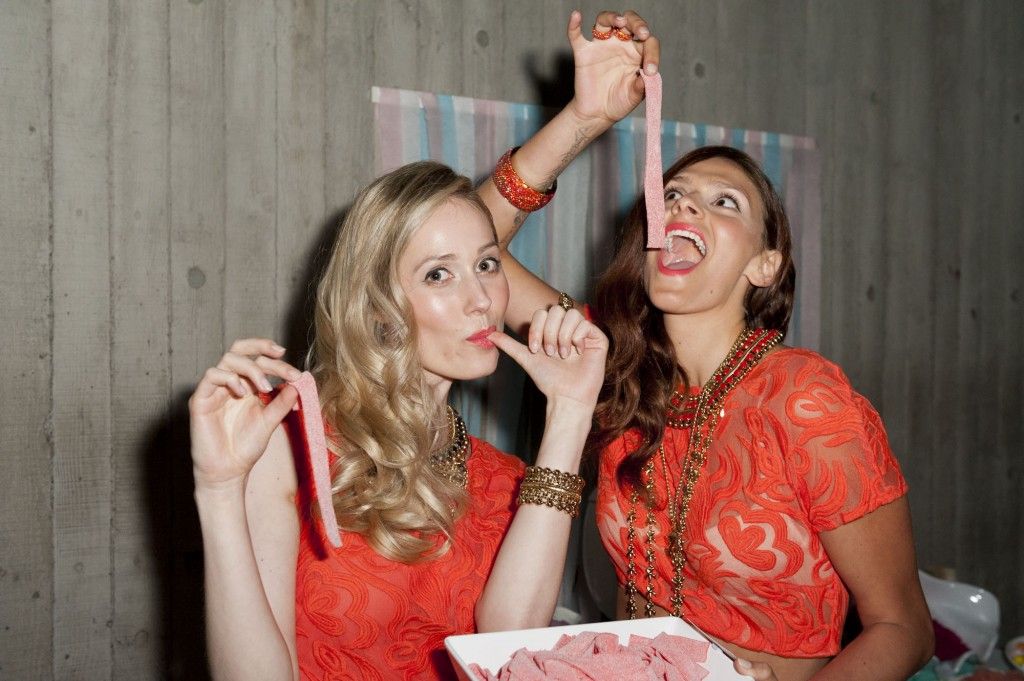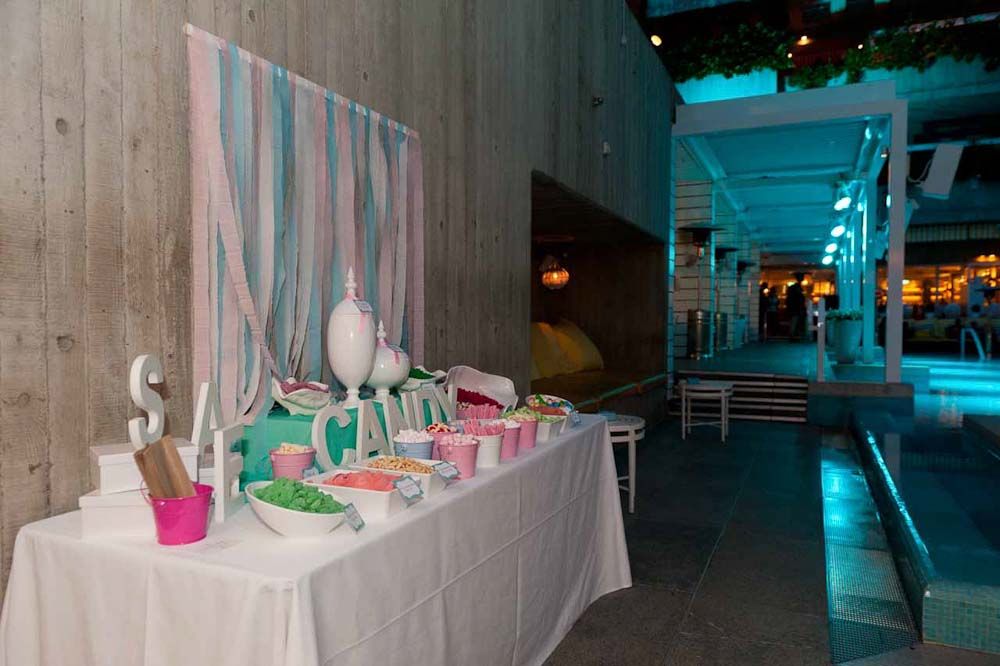 If you'd like some more information about how to create a candy bar to promote your corporate image or help launch a product, speak to the candy buffet specialists at Candy Bar Sydney.