We had a chat to Kelly from Candy Bar Sydney about her candy buffet design.
What was being celebrated and where?
This candy buffet was created for Lexi's 16th Birthday, held at Tradies Gymea.
How many guests did you cater for?
There were 80 guests attending, including plenty of adults as well as kids. For that reason, we were keen to have a great selection of pink and red lollies that would appeal to absolutely everyone.
What lollies did you use on the candy buffet?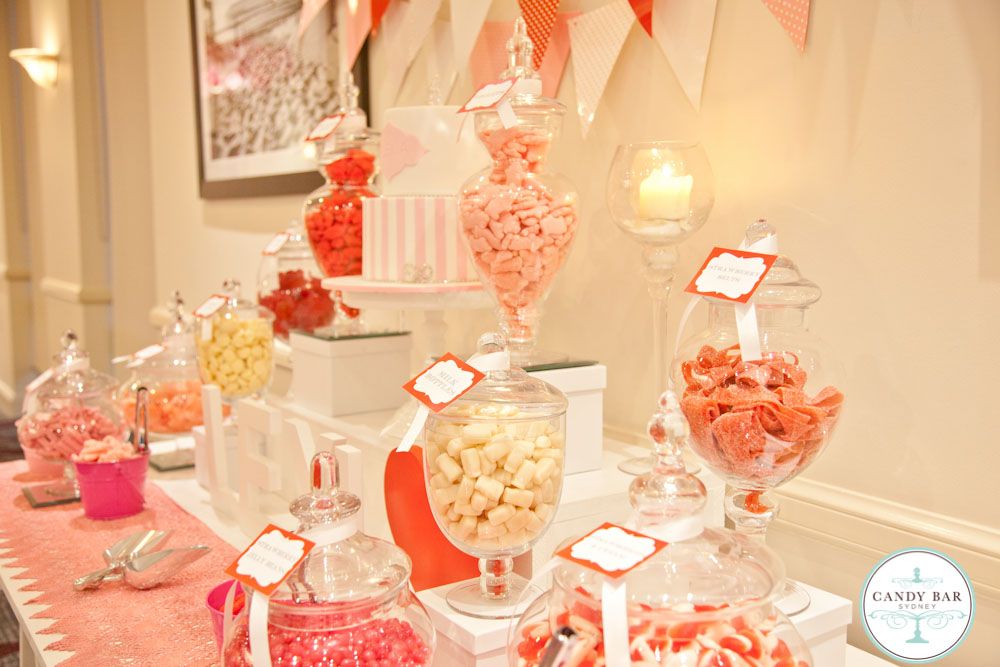 Choosing the lollies for a candy buffet together with the guest of honour is always a real thrill. We decided on a combination of soft lollies, sour lollies, jelly beans, marshmallows, and chocolates, of course! Below is a list of all the pink, red and white lollies that went on the table:
Pink Lollies
Piglets by Chunky Funkeez
Strawberry Belts
Pink Mini Gourmet Jelly Beans
Mini Musk Stix
Sour Ears
Pink Heart Marshmallows
Red Lollies:
Strawberry Clouds
Allens Strawberries & Cream
Allens Ripe Raspberries
White Lollies
Allen's Milk Bottles
White Chocolate Buds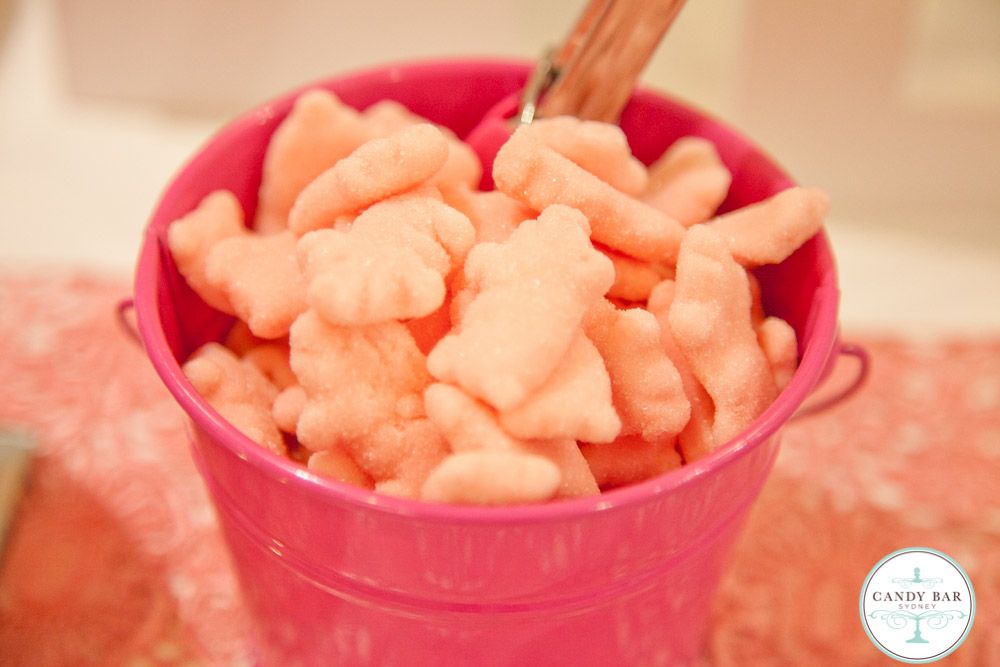 How did you decorate the candy buffet?
I really wanted to make sure this candy bar stood out. There were a lot of balloons in the room, but I wanted the candy buffet to be the centre of attention, so I made the pink and red 'pop' as much as I possibly could!
When decorating a candy bar, it's really important to include plenty of hanging decorations, especially bunting: they add height to the candy bar setup, which always looks fantastic. Pom poms are another great hanging decoration that add a lovely layer of whimsy to the whole sweet affair.
A variety of pink and red decorations were used, including:
Red Polka Dot Bunting
Pink Polka Dot Bunting
Hot Pink Tin Bucket
Light Pink Tin Bucket
Pink Nylon Tongs
Metal Scoops
White Risers
White Wooden Letters
Pink Lace Tablecloth