Tammy from Teeps Treats has been watching the Lizard of Oz on repeat. She put together this striking reptile themed candy buffet for a combined birthday of a 5 year old and a 1 year old, and she did it all without blinking an eye. All three (yes three!) cakes were made by Tammy, and she's also responsible for the Oreo sandwich cookies and jelly cups. Check out her amazing Treehouse Cake. Such attention to detail, such Kermittment. We're gobsmacked!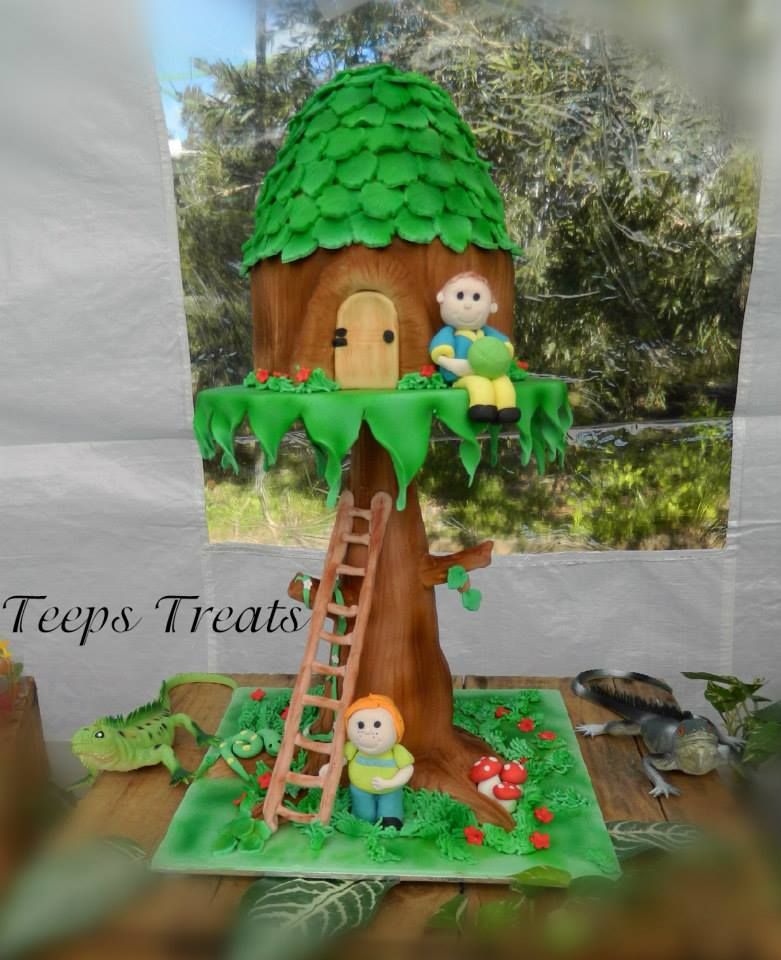 Suppliers:
Candy Bar Sydney supplied Teeps Treats with Albanese gummi bears, shimmer gumballs, Albanese gummi rings, Trolli apple rings, mini jelly beans, sixlets and Tutti frutti lollipops in blue and green. Various other lollies came from Babina, and many of the props, including the plants and pots came from K-Mart or garage sales. Tammy is nothing if not resourceful!
Tammy admits that she she enjoys the treasure hunt and "hitting op shops, markets and garage sales, finding things that I can't find in shops, and getting creative with it all." She does suggest sterilising all used items before putting them into the display, however. Makes sense.
"I made the box for the gumballs from old fence palings. I got a local tree lopper to cut the log stands for me. The canopy was handmade by my aunty."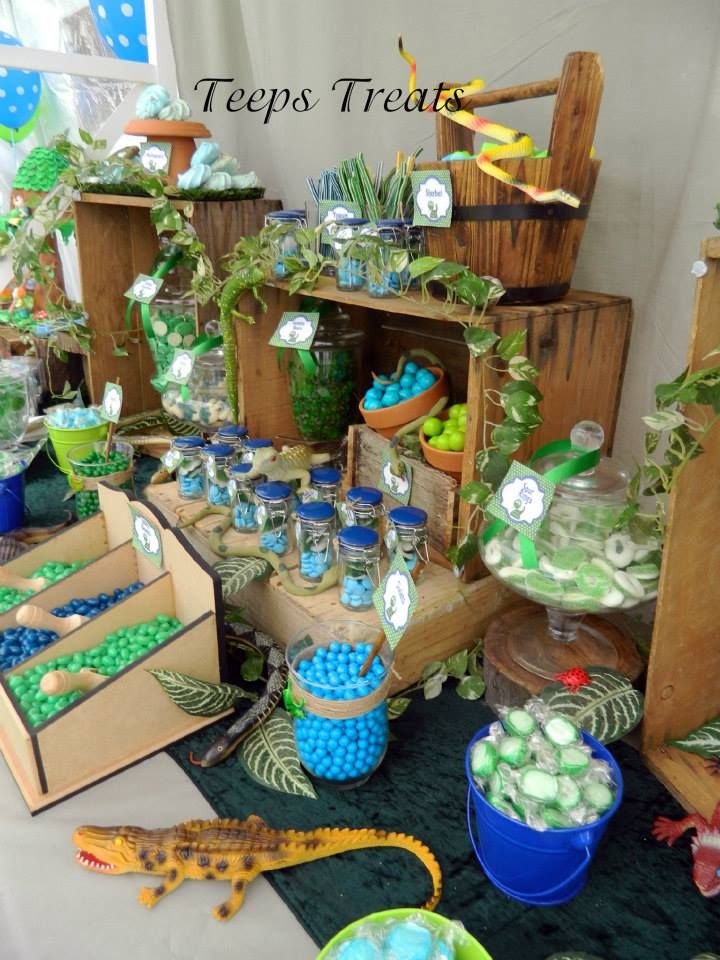 Tammy's advice to candy buffet creators is to "pick your theme early on and stick to it. Then go on a treasure hunt to see what you can find. Set up a table somewhere at least two weeks before your event and start designing and planning. This gives you time to see if you need anything you don't already have, and to rearrange things several times to get the best possible outcome for your candy buffet."
Some great advice there, Tammy!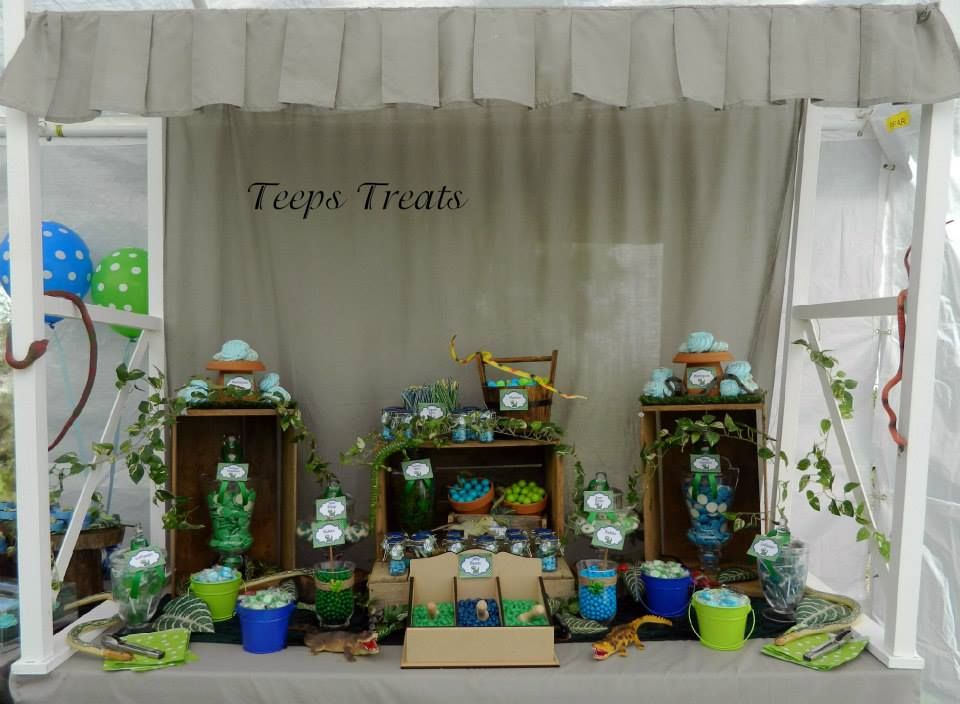 Tammy, we love all the fine detailing and creativity that's gone into this spectacular candy buffet! From the carefully draped snakes to the sly little lizards, and everything in between. Much respect goes to your aunt for the beautiful handmade canopy. Hurry up summer, we've suddenly fallen in love with the outdoors!
Check out Teeps Treats' Facebook page here, full of Tammy's other amazing creations.