At Candy Bar Sydney, we're big fans of high teas and this one by Tammy Anderson of Teeps Treats really is a feast for the senses. Talented Tammy has an exceptionally creative eye for detail and colour. At this recent sit down high tea baby shower she used whites, several delicate shades of violet, pastel greens, beige, a touch of pink and dark chocolate to create a fine and floral work of art.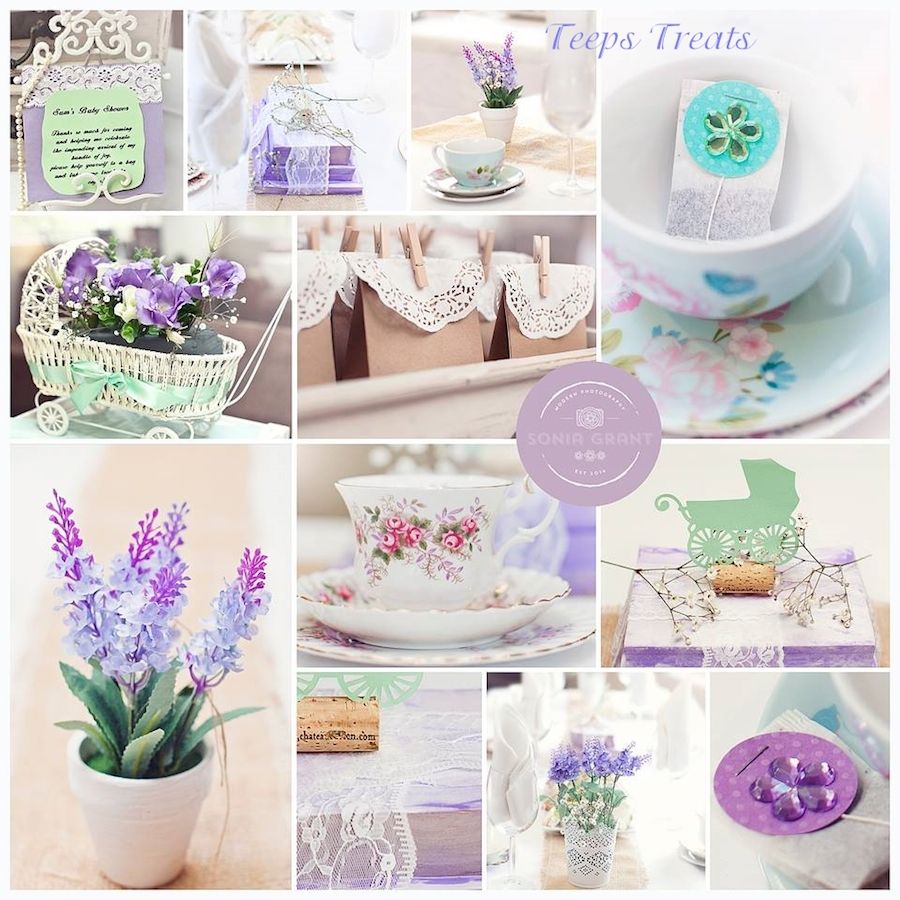 The theme is vintage, which often conjures up images of lacy clutter, masses of pastel and floral overkill. Tammy had something else in mind. The tradition of high tea goes back to the 19th century, when the English upper classes would convene in the mid-afternoon for tea and sandwiches followed by a promenade around the park. It was the stopgap between lunch (referred to as dinner) and supper, which was usually served after 8pm. High teas have maintained their popularity over the decades and are now often used for special occasions such as baby showers, kitchen teas and birthdays.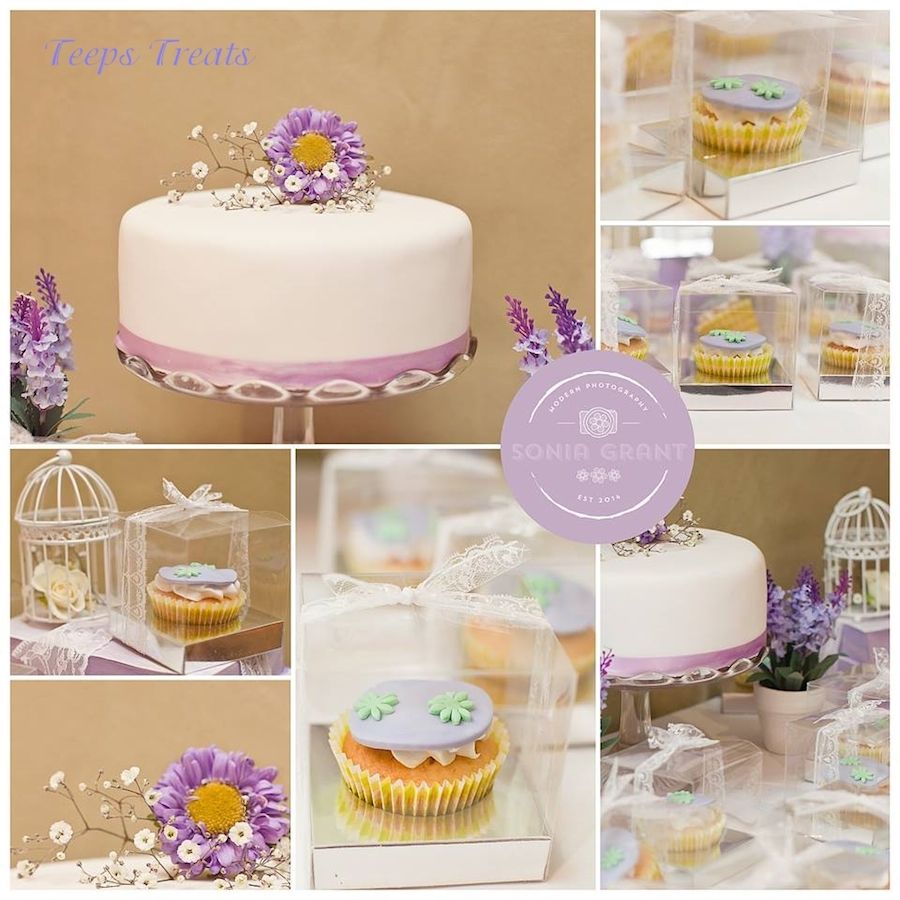 Tammy styles strategically and ensures there is creative white space between her points of interest. Here, she uses lace sparingly to great effect. Lace ribbons adorn clear cupcake boxes and drape across risers. A bird cage contains a single, cream silk rose. Paper lace doilies and clothes pegs are used to seal and decorate simple lolly bags. Vintage china in delicate colours complete the picture. Baby's breath and a federation daisy are used cleverly to decorate the cake (pictured above). Tammy also does all the baking herself. The lollies are supplied by Candy Bar Sydney.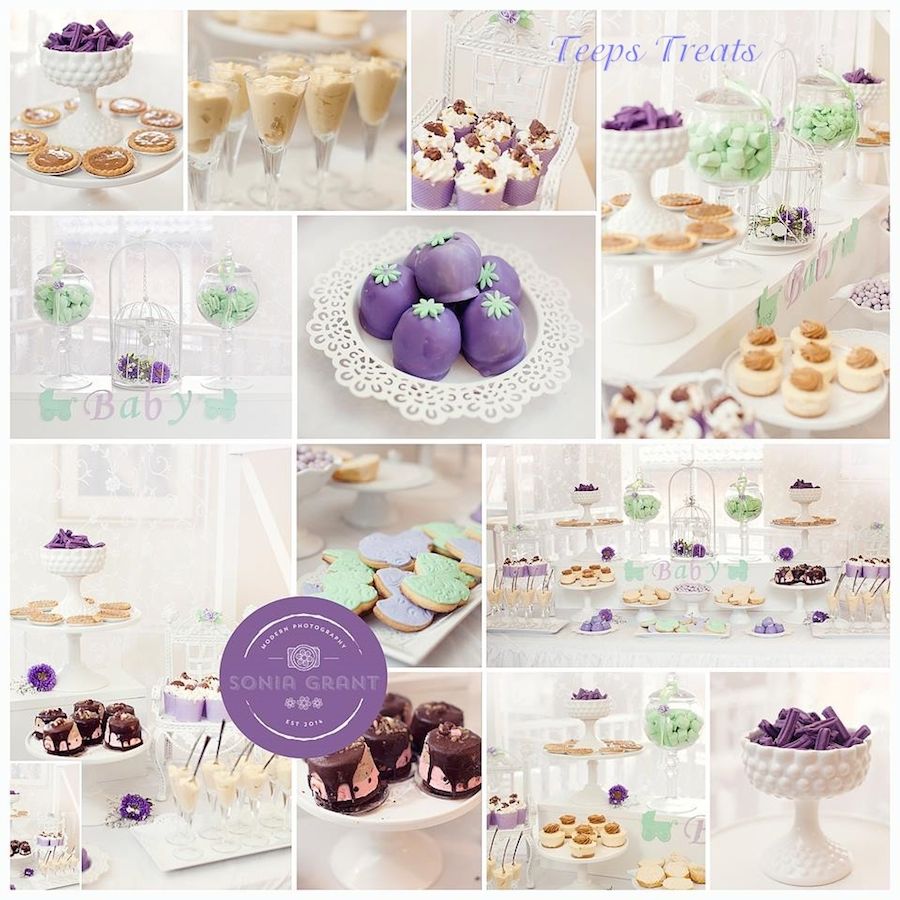 The bright and vibrant mini purple fruit sticks really stand out against the stark white of the Les Petite Sweets Compote Pedestal by Rosanna (top left). Tammy also uses Purple Polka Dot Baking Cups by Shmick for scrumptious cupcakes (third from the left), pastel green marshmallows and watermelon clouds (top right).